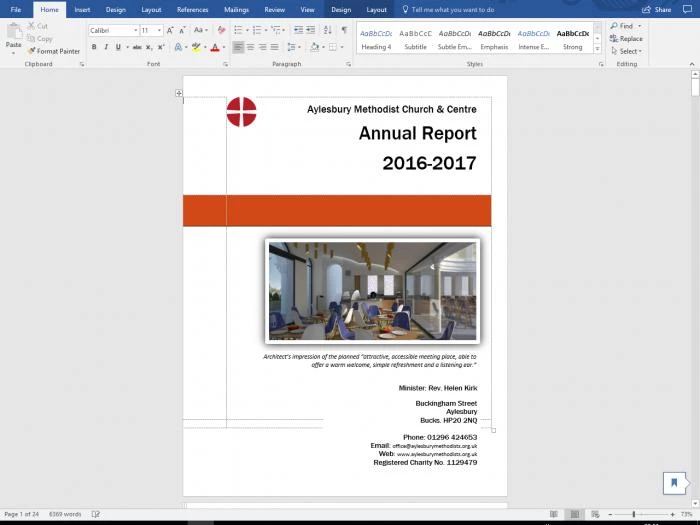 Writing in our Annual Report, our minister Rev. Helen Kirk said, "Once again, we come to the end of another busy year and as I read this report I find myself astonished and grateful for the myriad of volunteers who contribute to the life of Aylesbury Methodist Church and community centre. At AMC, we seek to be more than a town centre building...but an inclusive and welcoming community."
Helen enlarges on this further whilst the report itself seeks to show how our worship, activities, financial management and current plans all support our Mission. This is to strive locally, nationally and internationally to serve God by serving others.
To read the report, click here..