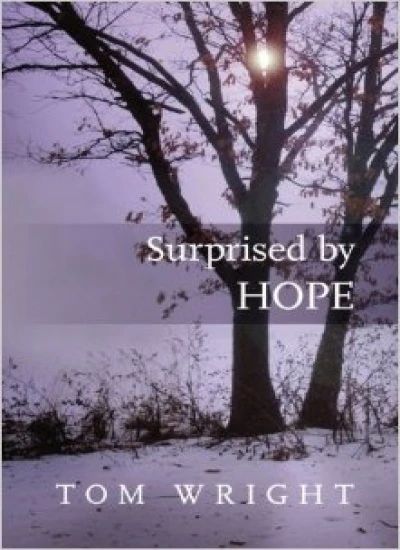 On Saturday 19th May, the recently-formed Good Faith Book Club held its second meeting at Aylesbury Methodist Church. Unfortunately, largely due to other priorities, only 5 members were able to be present, but several others had offered their thoughts on the book under discussion – 'Surprised by Hope' by Tom Wright, the recently-retired Bishop of Durham.
Most members had difficulties with the book, which promoted Tom Wright's views on 'Life after Death' and 'The Second Coming'. This was partly because they had found the tone of the book very dismissive of any one who held different views, whom he described as muddled and unorthodox. He seemed sure that his own doctrine, which he called 'Life after life after death', had been the traditional one of the early church and the one which the Bible taught. He had little time for liberal thinkers or modern scholarship, but also criticised those who were waiting to be taken up to heaven in 'The Rapture' at Christ's Second Coming.
The book was overlong, had too much jargon for those without a theological training and was rather repetitive. But those who managed to reach the end found themselves more in tune with the views that he expressed about the church needing to be involved in building the kingdom of heaven in the here and now, as well as or rather than worrying about getting people into heaven after death. But as one member wrote – 'like most of us, I suspect, I had already arrived at this conclusion more directly via Christ's Great Commandment of 'Love God and love your neighbour'.
There was a lot of discussion about what kind of books members wanted to read in future, and this is still an open question – so anyone who is not already involved but would like to join the discussions can bring their own views to bear. The next meeting is at 2 p.m. on Saturday July 21st when we will be discussing 'The Happiness Secret' by J. John, which is based on The Beatitudes.
Ken Harris – May 2012