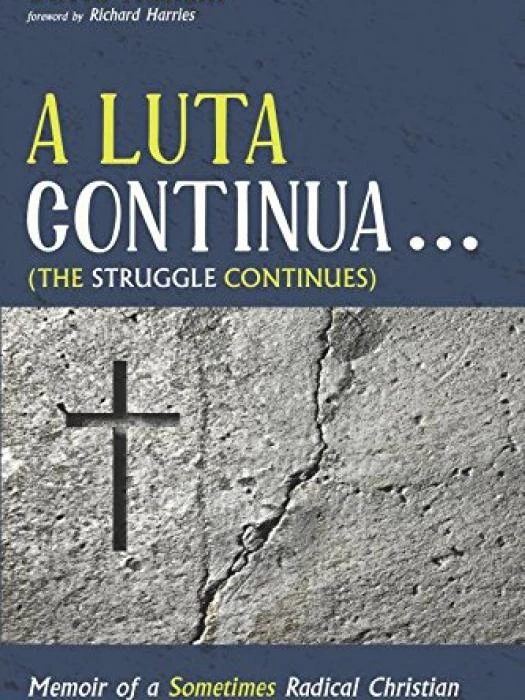 "A Luta Continua... (The Struggle Continues) " by Rev. David Haslam
This book certainly aroused strong feelings! It was found to be both fascinating, irritating and enjoyable. The fascination was in the way David had taken on so many challenges: apartheid in South Africa; poverty in the city; racial justice at home; multi-national companies, World Council of Churches and then, more recently, the cause of Dalits (untouchables) in India &U.K. and the setting up of the Tax Justice Network. The book made it clear that the fight against injustice was the context in which our faith had to be lived. The irritating aspects were his repeated use of acronyms and people's names, which were unfamiliar to many of us.
We all felt we were made to think about the issues, many of which should still challenge and exercise us today. It was pointed out that David's efforts were not without personal cost. We shared admiration for the continuing level of his commitment and his adoption of new aspects of "the struggle."
Our discussion led us on to think about Christian radicalism and we shared memories of Harlesden and Peter Lemmon. Ken said he found it difficult not to read the Gospels as a call to be radical in our faith. We discussed the transnational misuse of power and the impact of a press which, on the whole, supported it. Peter quoted Martin Luther King saying that accepting an unjust system is tantamount to colluding with it.
All in all, this was an enjoyable and inspiring read, especially the last chapter, where David talks personally about the passion that fires him. We look forward to hearing him talk at Stoke Mandeville Methodist Church on 31st October, and hope we will be joined by many others whose interest has been sparked!
Frankie Fisher