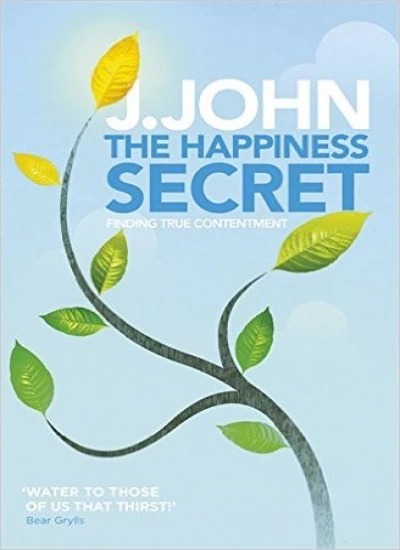 Eight people discussed The Happiness Secret: Finding true contentment by Anglican evangelist J. John. The thrust of the book was that the more we seek happiness, the less likely we are to find it. Instead, he advocated an indirect approach of seeking 'blessings' by following Christ's teachings in the Beatitudes of Matthew's gospel. Rather than the word 'happy' used by some translations of 'blessed' J. John prefers the meaning of 'Congratulations' or 'Good for you!'
He then developed his own approach to this Sermon on the Mount. Being poor in spirit, mournful, meek, righteous, merciful, pure in heart, a peacemaker and unworried by persecution follows a logical progression to him. We need to recognise our failings in our spirituality and mourn our poor relationship with God before we can move on. It was rather like a tree needing these strong roots before it could grow and branch out. However, many found this analogy less than convincing, and disagreed with some of his interpretations, especially about the mournful and his perceived ability to know exactly what God does and does not think and do.
Overall, this easy-to-read book supports what most Christians already know, that the Beatitudes offer an excellent 'how to' manual in conducting our lives.
Our next book choice is Derek Wilson's The People's Bible: The remarkable history of the King James Bible (£8.99 from Waterstones) and to avoid Synod our next meeting is Saturday 8th September from 2-4pm. People commented that the club means they read books they might not otherwise read and it helps to them to think anew about their faith.
Peter Green – July 2012