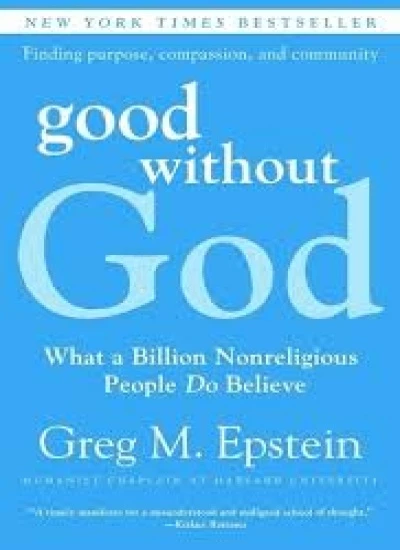 Humanism, as well as being described like the title of the book that eight of us discussed, namely Good without God, can also be described as Christianity Lite! Whilst, according to the book's author Greg Epstein, Humanist Chaplain at Harvard, humanists don't want the 'supernatural' virgin birth, miracles or resurrection, they do want and value much of what Christianity, and some other faiths, has to offer.
These include the desire and need for an overriding motivation to want to be good. They also see the value of prayer and Epstein spends several pages suggesting alternatives to prayer for those who don't believe in God. In addition, he sees the value of ritual, positive action in and for the community, 'belonging' and regular meeting places for like-minded people. Indeed, he comments that, "being a good person in a vacuum is not a very satisfying experience."
Although we all know people who are indeed good without any belief in God, it seemed to us that playing the percentages game, people are much more likely to actually want to be good inside the supporting fellowship of a church than outside. We welcomed his acceptance of people of all religions and none but felt that some of his arguments did not stand close scrutiny, too often mixing facts with opinions and the overuse of stories and fables, rather than evidence. So overall, we felt that whilst the book contributed to our religious literacy, it did not win any converts from us!
Peter Green – March 2013