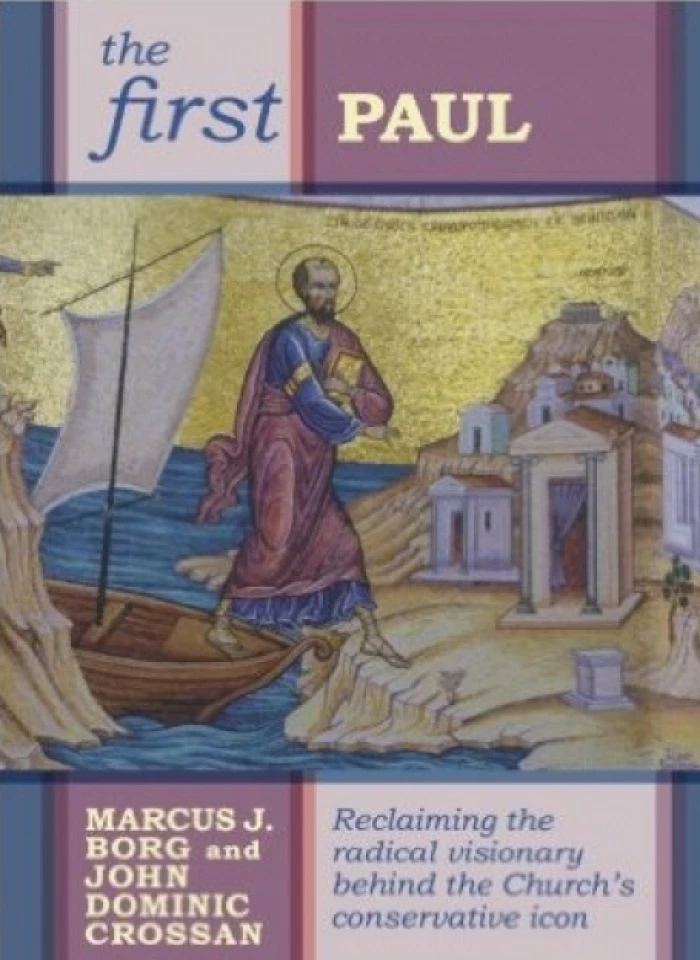 This readable book was one which the group as a whole found both enlightening and challenging. It asked the question as to whether Paul was someone who appalled us with his sexism and failure to challenge authority, or appealed to us with his challenge to the customs of his time and his trust in God.
These two sides of Paul are largely resolved for Borg and Crossan by following the modern scholarship that claims that not all of Paul's letters were written by Paul, and they detect that the radical Paul of Romans, Corinthians and Galatians is not the same person as the conservative Paul of the letters to Timothy and Titus. They also see Paul's story, as told by Luke in the Acts of the Apostles, as being less authentic than the Paul of the genuine letters. Whilst these conclusions may be disturbing to those who want to see the Bible as without error, it opens up a fresh understanding of Paul and the importance of his mission to the Gentiles. Many in the group found this fresh vision enlightening and thrilling, and something which even those of us who have studied to be local preachers had not been introduced to before.
Some found the book rather repetitive, though this may have been because the writers wanted to examine this alternative vision of Paul from a variety of different angles. They went into depth over the issue of slavery and the story of Philemon and his slave Onesimus, showing how Paul's understanding of what it means to be 'in Christ' leads to an equality between people which was absent from the customs of the time (and to some extent, still is), but also how Paul wanted Philemon to come to this conclusion for himself.
Another feature of the book is the contrast which Borg and Crossan draw between the way of Jesus and the way of the Roman Emperor. Both are held up to be Sons of God, but whilst the Emperor Augustus brought about Peace through conquest and victory, the peace of Jesus was gained through sacrifice and justice. Here they also drew a distinction between the different understandings of the words 'sacrifice' and 'justice' which are present within the church. 'Sacrifice' to them means 'to make sacred' rather than the surrendering of one's life, and the justice that Paul was proclaiming was distributive justice and not retribution or punishment. This distributive justice is God's concern for the needs of the vulnerable members of society, summed up as the alien, the widow and the orphan.
'The First Paul' should be essential reading for everyone who struggles to make sense of the letters of Paul that form such an important part of the New Testament. It provides us with a way of reading these letters in a way which has as much relevance to today's world as they did to the first century world of Paul himself.
Ken Harris