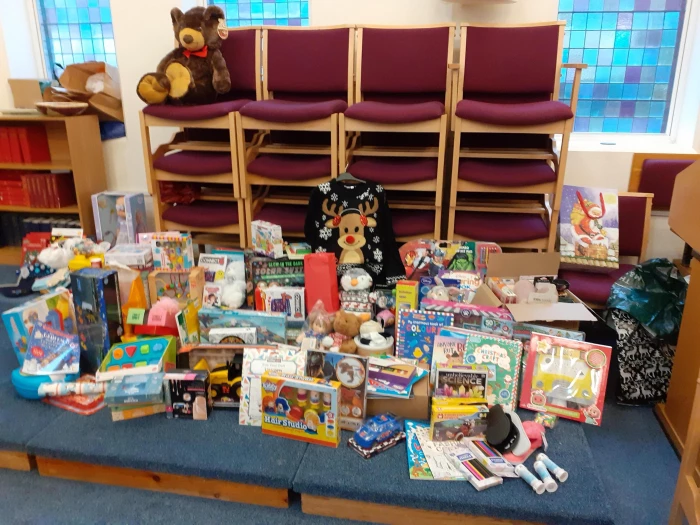 Bob Bucknell's photo shows the toys given at Sunday's Toy and Gift Service. We also received £270 in donations, and having spoken with Della Holmes from Bucks Council, who helped receive the toys, we purchased 18 vouchers worth £15 each which could be spend at stores including WH Smith and Boots.
Presents and Vouchers have been taken to the Family Support Centre in Aylesbury.
So again, a very big 'THANK YOU'.