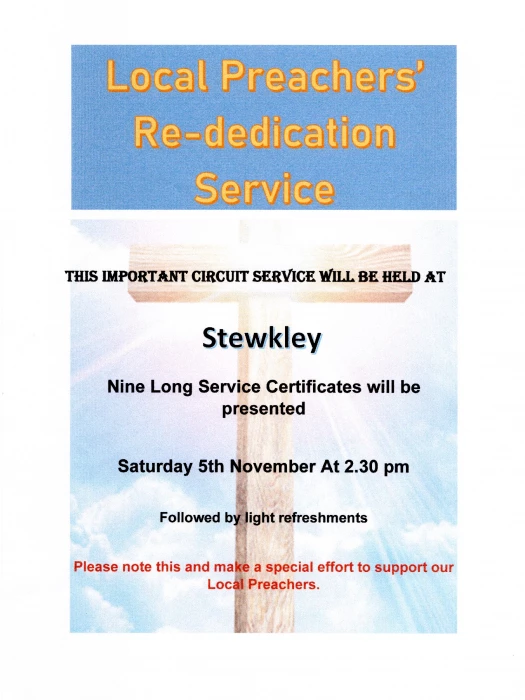 You are invited to show your support for the work of our local preachers by attending the Local Preachers' Re-dedication Service at Stewkley Methodist Church on Saturday 5th November at 2.30pm, followed by light refreshments.
Nine preachers will receive long service awards from 25 years to 60 years! There is an unusually large number because we were not able to make any presentations during COVID.
We are hoping for a good number of people from all circuit churches will attend to show their appreciation of the work of local preachers.
The church is at 103 Hight Street South, Stewkley LU70HU.
For more information on Stewkley, click here. for their circuit website entry.