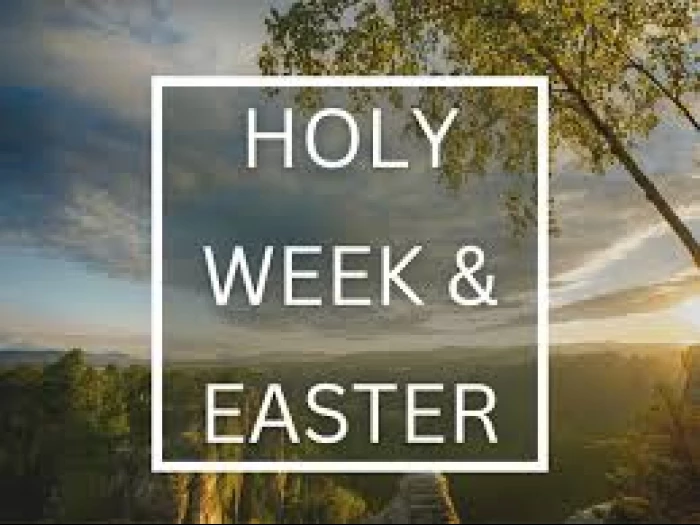 6th April MAUNDY THURSDAY: 6.30pm (Pre-booked meals – see below)
7th April GOOD FRIDAY: 10.00am Service
9th April EASTER DAY: 8.00am Communion service
Followed by: 9.00am Easter Breakfast (pre-book tickets)
10.30am Family Service (Please bring your spring flowers to decorate the cross)
Our minister, Rev. Richard Atkinson, will lead all the services, apart from the 10.30am Easter morning service, which will be led by Jane Knight. and the Good Friday 10am service that will be led by David Neville.
On Maundy Thursday, we will not be holding a conventional service; instead, we will be following what happened on this holy night. So there will be a meal, and we will follow the pattern recorded in Scripture. The food will have a Palestinian/ Middle East flavour but nothing too radical.
It will start at 6.30pm, and to help with catering, places had to be booked by yesterday, April 2nd.
Whether or not you were in time to book a Maundy Thursday meal or an Easter morning breakfast, you are very welcome to join us in all our holy week services.