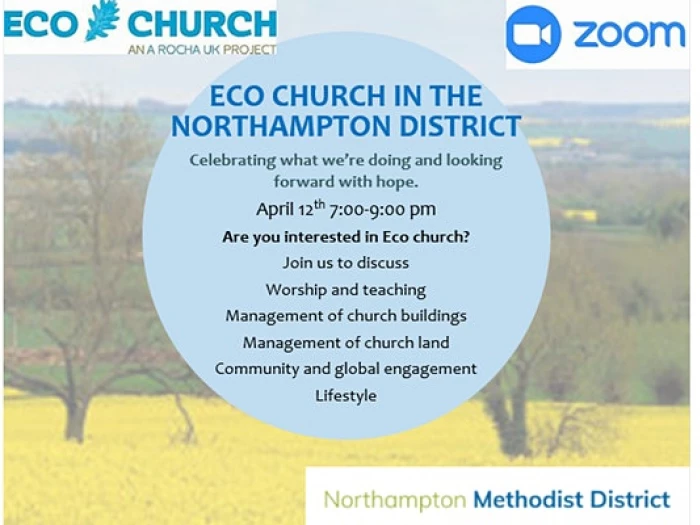 We are holding a free District Zoom Event based on the Arocha Eco Church scheme on Monday, 12th April from 7.00 – 9.00pm. As a registered Eco District we are working towards our bronze award. In order to achieve this we need as many Eco churches in our District as possible.
The conference will give opportunity to discuss and consider worship and teaching, the management of church buildings and land, community and global engagement and lifestyle.
Please follow this link to the Eventbrite page to learn more about this free event and to register your place by clicking here.