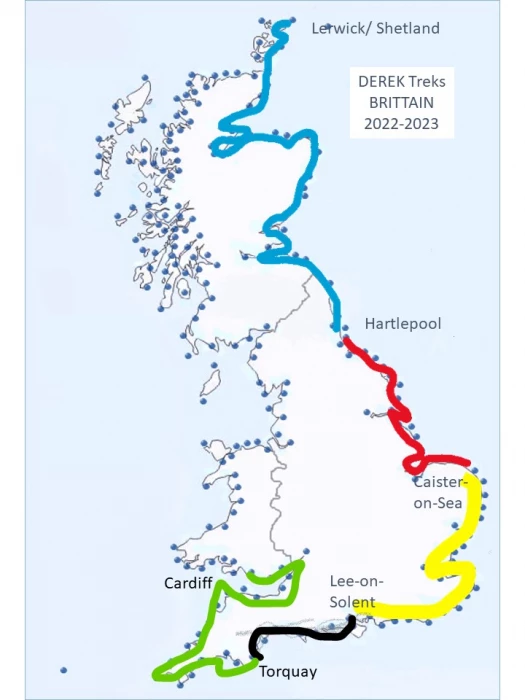 Derek Adams, our 80 year-young church steward, is about to set off on the 5th leg of his fundraising trek around the coast of Britain.
He has already trekked the whole of the east coast up to the Orkneys and Shetlands and the south coast as far as Torquay. On this fifth leg, he aims to trek from Torquay to Land's End and thence to Cardiff, by the 4th October.
So far, he has raised over £3,000 for his three chosen charity, the RNLI. the BHF and the NHS. The only change this time is to move from the generic NHS charity to the more specific Cancer Research UK. So Derek thanks all have contributed to the NHS charity to which he has raised £1,139.67. You can visit their Facebook page by clicking here.
Once again his wife Sue and daughter Amy will provide informative and entertaining Facebook entries of Derek's adventures, people he has met and places and facts of interest en route.
We wish him God speed, fair weather and a blister-free journey.