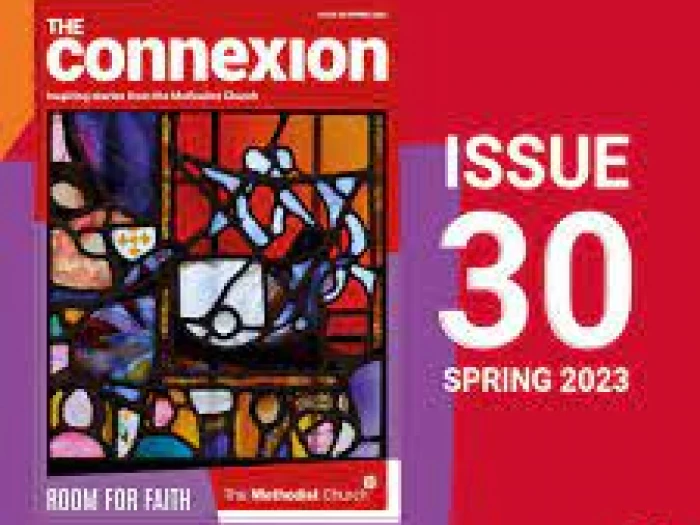 the connexionis a free magazine about the life and work of the Methodist Church, bringing together inspirational stories from Methodist people who are passionate about sharing God's love to change lives.
In issue 30 of the connexionwe focus on how we might make 'Room for Faith' – room in our hearts, our lives, our churches and our communities.
As we continue to consider this presidential year how we might live out the 'greatest commandment', to love the Lord with all our heart, soul and mind, the Revd Dr Susan Henry Crowe, who until recently was the General Secretary of the United Methodist Church, challenges us to be guided by the United Methodist Social Principles.
There are heart-warming faith encounters quietly happening all over the Connexion. Read stories of churches opening their doors as a warm space, Covid vaccination clinic and an interfaith art exhibit.
You can discover what Methodism is like in a very different context in Youth President James Carver's account of his visit to South Korea. And read about Cantonese, Ghanaian and Iranian communities worshipping in our midst in the Revd Dr Leao Neto's article on how the Church is becoming language-diverse and spiritually enriched.
Are politics and money obstacles to faith? In thought-provoking articles, Sian Davidson says her work as a Conservative councillor and local preacher go hand in glove and the Revd Rachel Parkinson grapples with economic divides.
Finally, do you ever wonder how the Church's faith work is financed? Matt Tattersall tells all, with some heartening stories of grants transforming church members' lives.
May this edition inspire you to make room for faith in your daily life and and engage in conversations so all may come to share God's eternal love.
To download a copy ofthe connexion, click here.