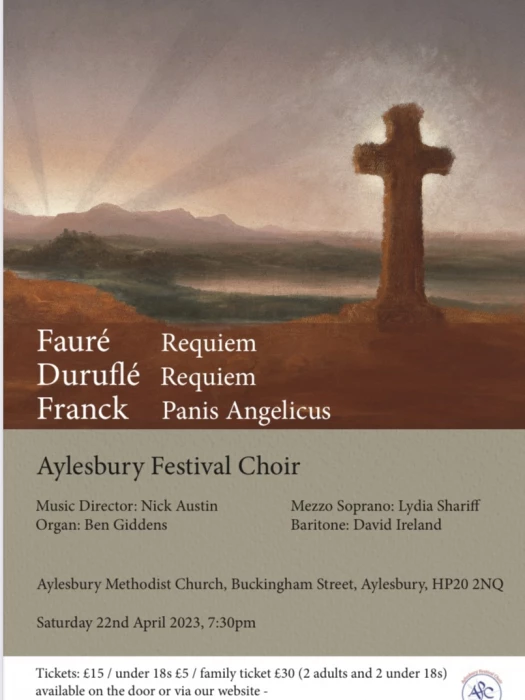 AYLESBURY FESTIVAL CHOIR will hold their Spring Concert – 'Requiem' in our church this Saturday, 22nd April 2023 at 7:30pm Doors Open at 7:00pm.
The programme consists of:
Duruflé: Requiem
Franck: Panis angelicus
Fauré: Requiem
Music Director: Nick Austin
Organ: Ben Giddens
Mezzo Soprano: Lydia Shariff
Baritone: David Ireland
Tickets: Adult £15.00. Under 18s £5.00. Family ticket £30.00
These can be obtained at the door on Saturday or in advance by clicking here.