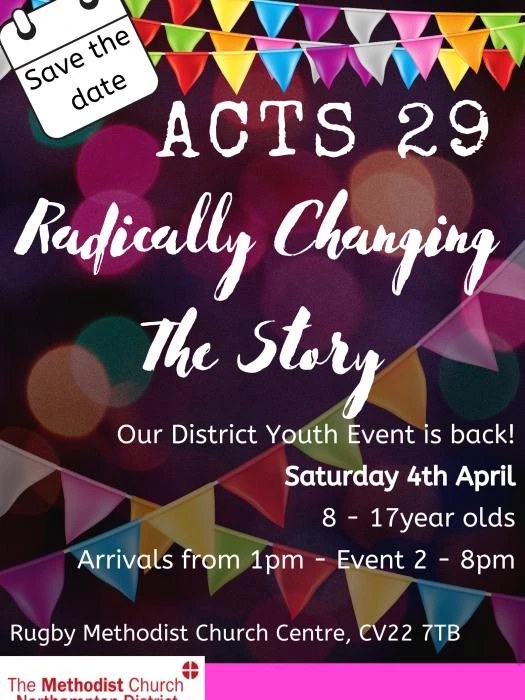 You can join the Youth Group from Year 6 upwards! We meet every Wednesday from 6.15 – 7.30pm, (except in school holidays).
The 1st Wednesday is SINGING , the 2nd Wednesday – DRAMA, 3rd Wednesday – DISCUSSION and
4th Wednesday – SOCIAL.
There's NO weekly charge. Just pay £1 on Youth Social nights
To SIGN UP, please contact Mel familyworker.amc@mail.com Tel: 07717 121887.
Also, ACTS 29, our District Youth Event is back on Saturday 4th April at Rugby Methodist Church Centre from 2-8pm. The Theme is Radically Changing The Story.
Save the date and ask Mel for more details.