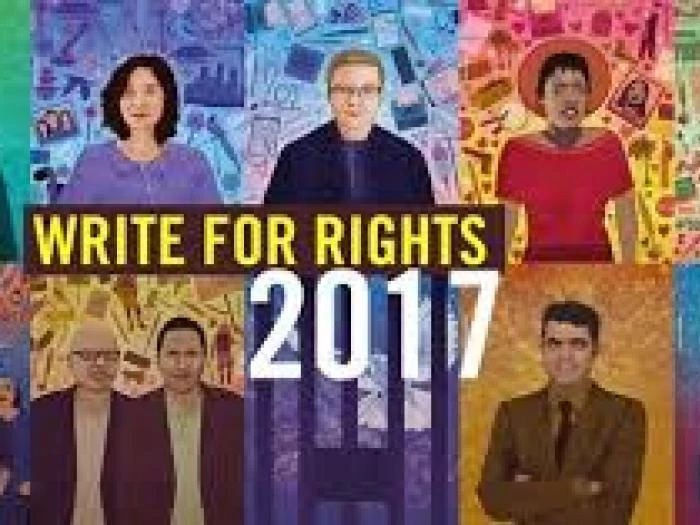 "Letters from Amnesty supporters...were really powerful and helped me to stay strong. They protected us because the authorities knew thousands of people were watching." So said Fred Bauma, pro-democracy activist in Democratic Republic of Congo.
It only takes a few minutes to write a letter or postcard but for someone enduring prison and torture just for protesting peacefully; or someone fighting forced eviction, or for refugees left in limbo it can provide the strength to carry on. A message of solidarity tells someone like Fred, they're not alone. It lets their abusers know the world is watching.
This year's campaign features ten individuals and groups whose human rights have been violated just because they dared to defend the rights of others. Let them know they're not alone. Click here for details of the ten, which includes immigration detainees in the UK.