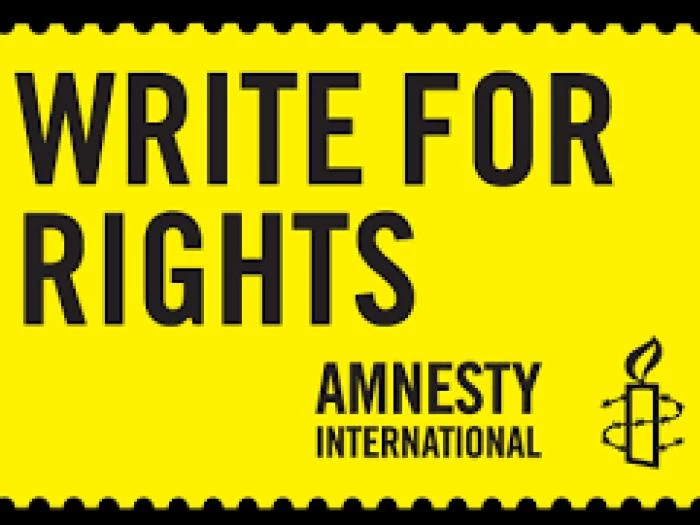 It is such a simple thing to write a card with encouraging words or a letter of support or an appeal on behalf of some-one one has never met. It only takes a few minutes, but it can make a big difference to someone. This is what two people who Amnesty campaigned for last year said:
"I want to thank Amnesty globally. The support they gave us is amazing and it makes a lot of difference. The thousands of letters we have received show that this struggle is not just about us, that we are not alone." Nonhle Mbuthuma, land rights defender in South Africa.
"I am wholeheartedly grateful to all the people around the world who have showered me with compassion and kindness and spared no effort in supporting me." Athena Daemi, Iranian civil rights activist, children's rights activist, human rights activist and political prisoner in Iran.
This year we are asked to take action for 10 young people under the age of 25 across the world, who are having their human rights denied. The information about the campaign and the cases is on display in the Welcome Space. Or do look at their website: www.amnesty.org.uk/write-for-rights
For the full article from LINK,click here: