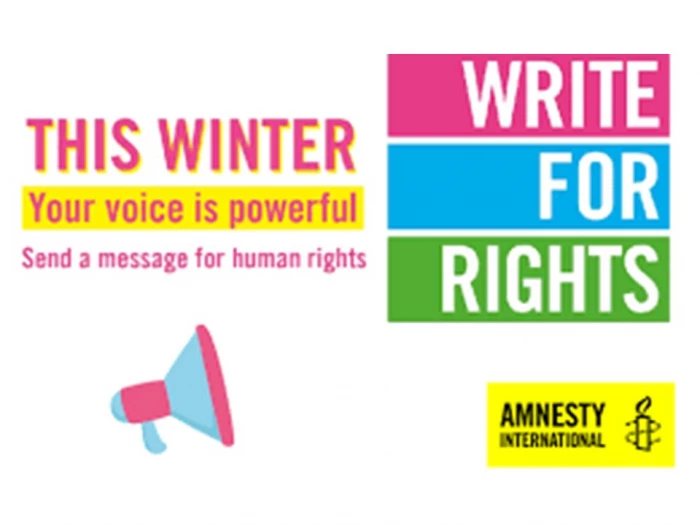 Are you willing to spend a few minutes to help someone in real need?It might only take a few minutes for you to write a letter or card, send an email or social media message, or sign a petition. But for an environmental activist facing a long prison sentence, a citizen journalist detained for reporting on the pandemic, or an LGBTI organisation suffering homophobic attacks, these simple gestures have a powerful impact.
'WRITE FOR RIGHTS' is Amnesty International's annual event which sees supporters all over the world sending messages of hope and solidarity to people at risk of human rights violations or under threat for speaking out for freedom, justice and equality. It runs from 1st November – 31st December. As past campaigns have shown, your messages are a great source of comfort and support for people doing the difficult and often dangerous work of standing up for human rights. Your letters, words and actions also put pressure on the authorities to take action to free prisoners of conscience, protect the vulnerable, and bring perpetrators of human rights abuses to justice. You can download the campaign booklet with all the information by  clicking here.
People ask: 'Does this campaign really work?' Yes, solidarity is effective. Thousands of letters arriving at a prison tells the authorities the world is watching. And people who have received solidarity messages have told us how it boosts their spirits and strength.