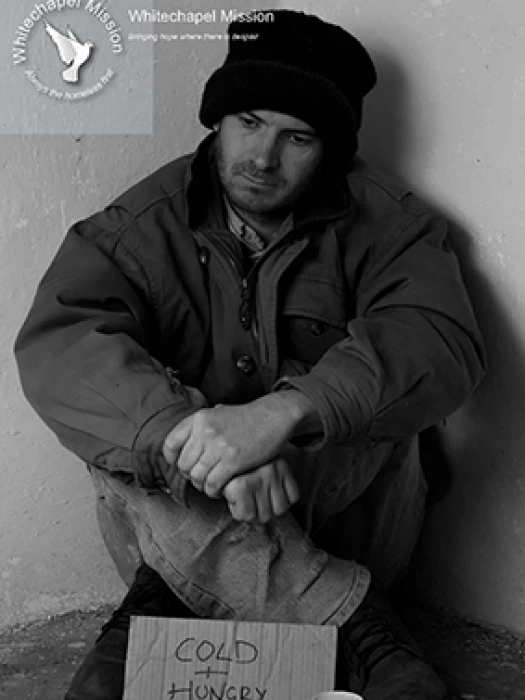 Tony Miller MBE, on behalf of Whitechapel Mission, is concerned that in the current situation the Mission will not reap their normal harvest of tinned and dried goods from churches like ours. What is more, he understands that they may be the only Day Centre open for the homeless this coming Christmas. Read his letter, see the short video on their work and see if you can contribute via their website.
Dear friends,
We are living in difficult times, with uncertainty being the new normal. We are told to self-isolate and "stay at home". Our guests who are experiencing homelessness don't have the option to "stay at home" to avoid risk to themselves or others -- so we are reliant on friends like you to pray for us and sspread the word.
We are closely monitoring the corona-virus (COVID-19), as well as pro-actively seeking and following the latest guidance from the Government and other community partners. And we are thankful for our supporters who help make it possible to continue our work.
As The Whitechapel Mission cares for an increasing number of our most vulnerable guests during the coronavirus (COVID-19) emergency, we remain committed to the health, safety and well-being of all.
We continue to offer our essential services (100,000 free meals served since March). Our response balances the consideration that our guests are highly vulnerable to many challenges. Organisations like ours have a duty to care and not prematurely suspend potentially life-saving services. We are seeing new faces, with new worries -- people who are desperately in need of the food, shelter, advice and hope offered at The Whitechapel Mission. People in need continue to be welcomed at our Whitechapel Centre.
Our harvest message, as a video is available here:
We remain open and Serving! For their website, click here.