Posted:
January 2017
Gavin Reid, the profoundly deaf amateur sailor and grandson of yesterday's preacher David Neville, has beaten "his heroes" by becoming the boats.com 2016 YJA Yachtsman of the Year. Fellow nominees included the 2016 Rio gold medallist Giles Scott and Round the Island Race record holder Brian Thompson. The award, in a very close vote, recognised his remarkable heroics during the Clipper 2015-16 Round the World Yacht Race. Gavin jumped into the ocean in heavy seas and was pulled through the water on a line to another yacht in distress. There he climbed the mast and painstakingly untangled a crew member trapped at the top for hours. He was awarded the splendid trophy at Trinity House last Tuesday and adds his name to the likes of Sir Robin Knox-Johnson, Ben Ainslie and round-the-world yachtswoman Dame Ellen MacArthur.
The next day, Gavin gave accomplished media interviews on the BBC Radio 4 Today programme and BBC TV's Breakfast show. His only sadness was that his mother Hilary, who grew up in our church but sadly died last year, was not able to be at the award ceremony to see him. She would have been extremely proud.
For a BBC story about his exploits, click here.
popular recent storiesAlso in the news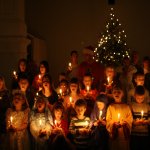 Posted: Fri 14 Dec 5:00am
Here is a reminder of our remaining services this Christmas: Sun 16 Dec 10.30am Morning Worship ACG Sun 16 Dec 5pm Candlelit Carol Service HK Sun 23 Dec 10.30am Morning Worship JS Mon 24 Dec 4pm Christingle Service HK Mon 24 Dec 11.30pm Midnight Communion HK Tue 25 Dec 10.30am Christmas Day Family Service HK Sun 30 Dec 10.30am ..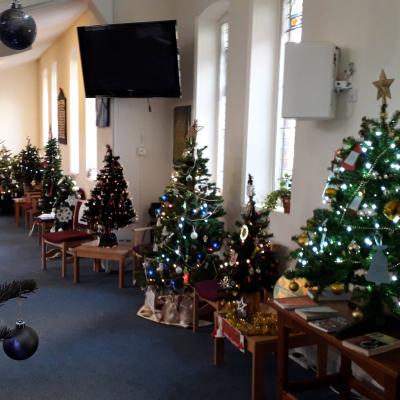 Posted: Thu 13 Dec 5:00am
Money doesn't grow on trees, unless you are organising a fund-raising Christmas Tree Festival. Ours was last weekend and thanks to donations, food and gift sales, £1,100 was raised towards the Church Welcome Project.This year, there were 20 trees decorated on a theme of Christmas songs and carols by church groups and community centre user groups. Ken Kole and his Merry Souls...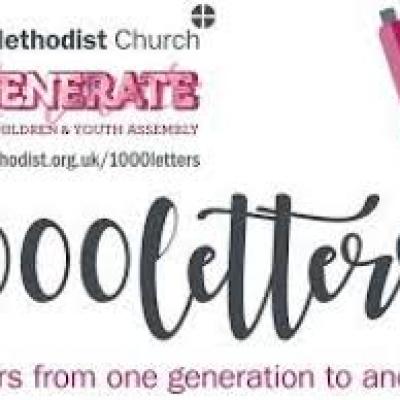 The Methodist Church: Wed 12 Dec 5:00am
This year's 3Generate, the annual Methodist Children and Youth Assembly took place over the weekend, 23-25 November, when 1,200 young Methodists, aged 8-23, along with youth leaders and volunteers gathered in Southport.The Youth President Jasmine Yeboah, who was elected at last year's 3Generate said: "My theme for the year is Courageous. Many of the events looked at how young...