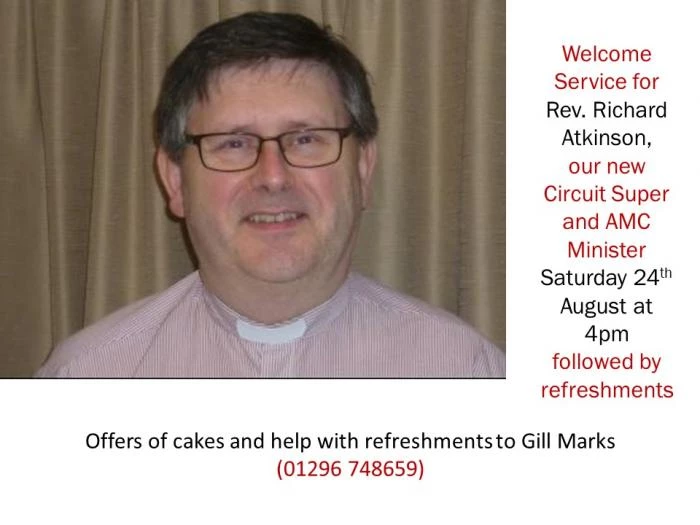 The welcome service for Rev Richard Atkinson as Superintendent Minister for the Circuit and Minister at Aylesbury Methodist Church will be held at AMC on Saturday 24th August at 4.00pm.
This will be followed by tea and cake in the hall. If anybody is able to help or to make a cake, Gill Marks would be very grateful. Please let her know on 01296 748659.
You are warmly invited to attend the Welcome Service which will be led by Rev Donna-Marie Broadbent-Kelly and Rev Keith Edwards. Rev'd. Canon Helen D Cameron, District Chair, Northampton District of the Methodist Church will be preaching, and will preside over the presentation and promises, to be followed by the welcome from Circuit, ecumenical and civic representatives.
All will be welcome at the service. For more about Richard and his family, click here.