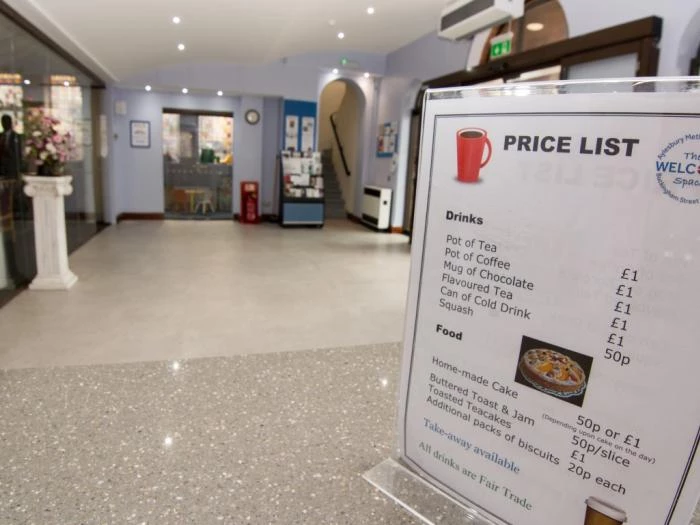 If you haven't been already, why not come and visit our Welcome Space Coffee Shop? It is open each day from Mondays to Saturdays from 10am to 12 noon. We have Fairtrade filter coffees and a range of teas, home made cakes and snacks. There is free wi-fi and a friendly welcome.
Thank you to all those who have donated cakes for the Welcome Space coffee shop. In order to ensure a regular supply of fresh cakes, we are suggesting that people sign the rota on the notice board indicating which days they would be willing to provide a cake. (Remember you can claim the cost of ingredients.)
We are still looking for volunteers to serve on the second Wednesday each month. If you are able to help in any way, please contact Pat Martin Seehusen 07766 235209, email: mynameispat@hotmail.com
Or Chris Sara 07515 472825, email: chrisara096@gmail.com.