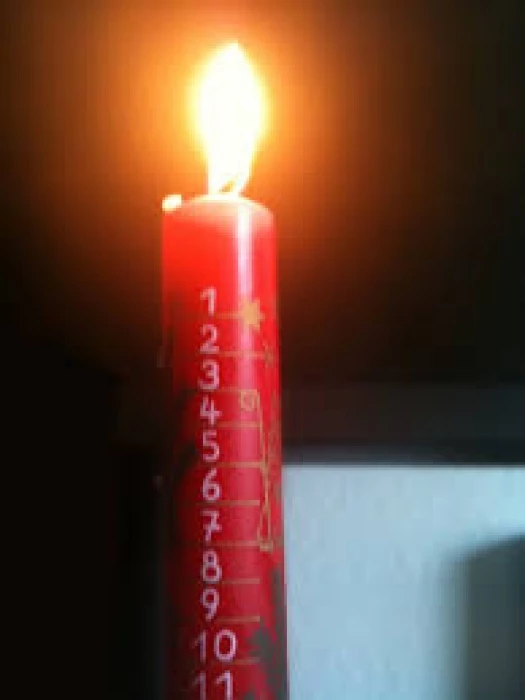 By the beginning of November, Christmas is already in full flow: the adverts are starting to flood our media promoting 'the best Christmas ever' if only we will buy a certain product or shop in a certain store; the lights are switched on in towns to great fanfare and our children are learning songs about shepherds and babes to be sung in weeks to come. And we haven't even reached Advent. But then advent is just something to be got through in order to get to Christmas. A bit like eating up your tea so you can have pudding!
Yet historically, advent has been one of the most important seasons in the Christian calendar. Advent is the season of waiting; not waiting for Christmas to come but waiting for the presence of God to break into our lives. However, let's be honest, we are not good at waiting: we view waiting time as a waste of time. To wait for something is perceived as bad: to have to wait means that someone is late or disorganised; that the service we receive is poor; that something has gone wrong and so we find waiting an incredibly stressful experience, because when we have to wait we are suddenly not in control and we find that deeply uncomfortable.
And advent is all about waiting: waiting and watching for the presence of God to be found and realised in unexpected people and places. Advent is the season which asks us to be in the present, not racing ahead to the next thing.
A number of years ago, when our youngest son Sam, was in reception class, he came home every evening from school in the weeks before Christmas talking excitedly about the school advent candle. 'Could we have one? Please, please please!' In the end we bought one: a simple candle with days of advent numbered up the side, and each evening before bedtime we lit the candle and read a story until the candle had burned down to the next day's marker. We had always read with our children but this ritual took a little longer, for now we had to wait for the candle to reduce, and so in this time we talked and listened and made up our own stories, for no one could go to bed until the candle had burned down to its designated level. It became the highlight of the season; a special few moments when we were all present to each other; offering time and space and receiving value and wonder. As we stopped and waited, watched and listened, God was present and our perceptions were changed. This is advent.
So this year as we gallop towards Christmas don't forget advent which begins this year on November 29th. In all that must be done, remember to watch for the presence of God; in the rush to get everything organised for the 'big day' remember to be present to those around you, for here you will find Immanuel, and in this way each and every day is filled with hope and anticipation.
Helen