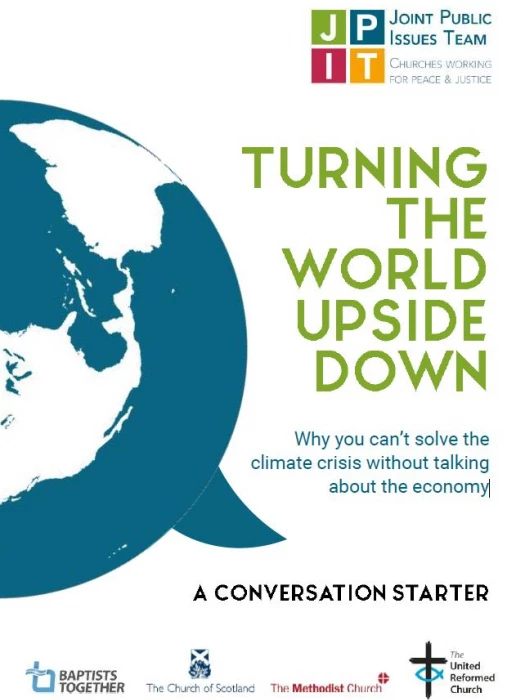 The Joint Public Issues Team, which includes Methodist Church involvement, has published resource material about the economy. They write:
"We believe that there needs to be a radical rethinking of the way the economy is organised, which puts social and environmental well-being at the centre. The pursuit of economic growth at all costs is driving ecological destruction. It has failed to curb structural unemployment, instead leading to soaring levels of inequality and an economy where most wealth is reaped by the richest 1%.
As Christians, we believe that Jesus came so that we may have life in all its fullness (John 10:10). To enable the flourishing of all life we need to rethink how we shape our economy. Our work this year will delve deeper into these biblical themes to consider what the Bible says about our economy and how it is governed. Through this, we aim to help churches to wrestle theologically with the connections between the economy, the environment, and the flourishing of all life."
To see more or to download their Turning The World Upside Down resource, click here.