Jill Baker:
August 2017
Jill Baker, Methodist Conference Vice President reports on her visit to Ethiopia:
I travelled with Claire Welch from All We Can and we were guided by two of All We Can's partner organisations, SUNARMA and ADEHNO, both NGOs working with local farmers and communities to find ways of increasing productivity and improving living conditions in mainly rural areas. This method of working, with its emphasis on partnership, strikes me as extremely good practice. We are not sending people into places to teach new methods but working on the ground with those who live there and who, day by day, are exploring how best to harness nature and, through soil and water conservation techniques, alleviate the effects of climate change and other environmental disasters.
Amongst many others, we met shepherds rearing new strains of sheep; beekeepers with new design hives (I still managed to get stung!); women making a more efficient stove; an apple farmer discovering how this relatively new crop flourishes in the highlands (despite frost and hail — which we experienced on our visit!); a potato farmer having great success with Irish potatoes (now known locally as SUNARMA potatoes!), women breeding chickens (of course!)... and time and time again the farmers impressed upon us how their lives are being transformed, "Day by Day".
For a fuller report, click here.
popular recent storiesAlso in the news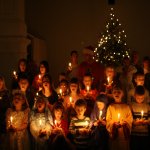 Posted: Fri 14 Dec 5:00am
Here is a reminder of our remaining services this Christmas: Sun 16 Dec 10.30am Morning Worship ACG Sun 16 Dec 5pm Candlelit Carol Service HK Sun 23 Dec 10.30am Morning Worship JS Mon 24 Dec 4pm Christingle Service HK Mon 24 Dec 11.30pm Midnight Communion HK Tue 25 Dec 10.30am Christmas Day Family Service HK Sun 30 Dec 10.30am ..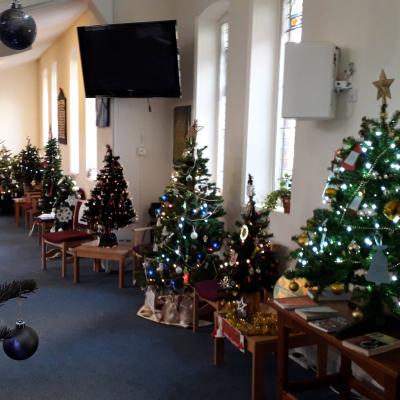 Posted: Thu 13 Dec 5:00am
Money doesn't grow on trees, unless you are organising a fund-raising Christmas Tree Festival. Ours was last weekend and thanks to donations, food and gift sales, £1,100 was raised towards the Church Welcome Project.This year, there were 20 trees decorated on a theme of Christmas songs and carols by church groups and community centre user groups. Ken Kole and his Merry Souls...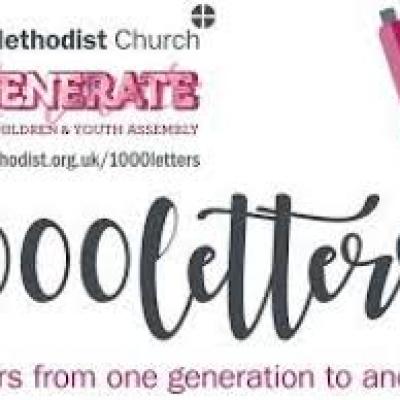 The Methodist Church: Wed 12 Dec 5:00am
This year's 3Generate, the annual Methodist Children and Youth Assembly took place over the weekend, 23-25 November, when 1,200 young Methodists, aged 8-23, along with youth leaders and volunteers gathered in Southport.The Youth President Jasmine Yeboah, who was elected at last year's 3Generate said: "My theme for the year is Courageous. Many of the events looked at how young...