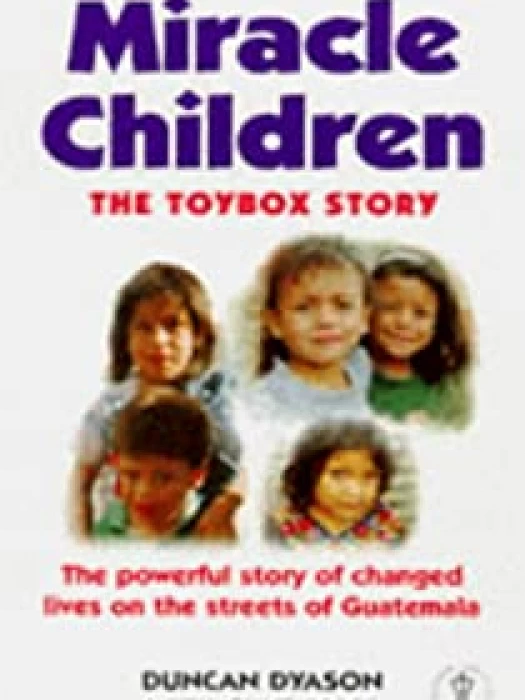 Here is Ken Harris's summary of the Good Faith Book Club's discussion last Saturday of Miracle Children; The Toybox Story by Duncan Dyason
The Toybox Story is an uplifting story but also one which the group found challenging. As Anne Prendergast wrote Duncan was well placed to take on the daunting task of helping the street children of Guatemala. As a child he was neglected, beaten, hungry, thrown out of home & was in trouble with the law resulting in a criminal record. From this troubled beginning, his life had been turned round when he had discovered his faith in God, and in due course, he heard God calling him to work with the street children of Guatemala.
We found ourselves into a lively discussion both how we 'hear' God speaking, and whether we had the faith that would trust in God to the extent that Duncan did. Did we also pray with the clear purpose and belief that he did had? Some of us found this level of conviction quite disturbing, but clearly things happened for Duncan when he placed his faith in God. We all had had experiences of prayers that were repetitive and directionless, yet Duncan talked of prayer meetings as exciting. These meetings seemed to have a planning purpose as well as asking God for support to meet these purposes. The impression was certainly given that prayer was nearly always answered, though I think that this expectation was a key to Duncan's success in rallying practical support for the work.
But the work was not without its difficulties, and some members of our group found it difficult to understand how parents could abandon their children to the streets or that the police could be so dismissive of the children's needs, regarding them as vermin to be disposed of.
The work of the charity has moved on immensely in the intervening years, and there are now two local charities with different management styles working for the street children of Guatemala and elsewhere, with the work now being undertaken by local people trained to take over the activities. At a time when our own government is wishing to reduce Britain's commitment to Overseas Development, it is good to be reminded of how important these kinds of activities can be in transforming individuals and societies around the world.