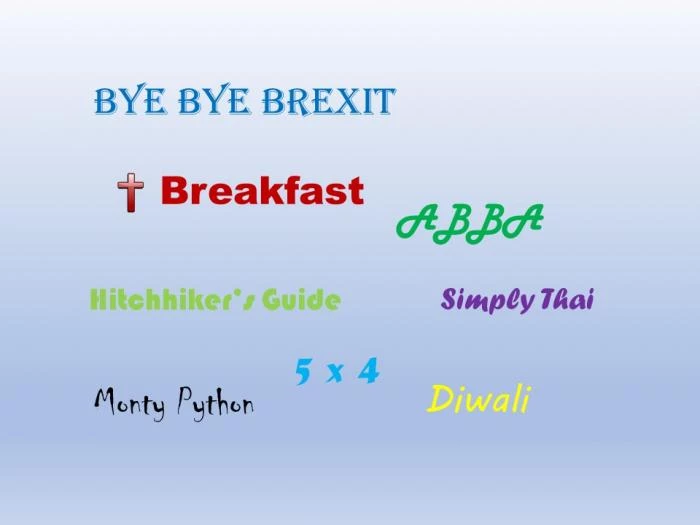 This year's SOS Programme is fresh from Derek Bernstone's keyboard. Open to everyone and usually held in people's houses, the monthly title's give the flavour of this eclectic and fun programme. The monthly themes are:
Bye Bye Brexit, Goodbye; Easter Sunday Breakfast; 47 years of ABBA; 50 years of The Hitchhiker's Guide to the Galaxy; SOS on tour to Simply Thai; Space and Junk; The Summer of Love; A five (£) for four (people) meal; 50 years of Monty Python's Flying Circus; Diwali; New Year Meal & A Plan for the Future meeting to plan next year.
To see the full programme,click here.