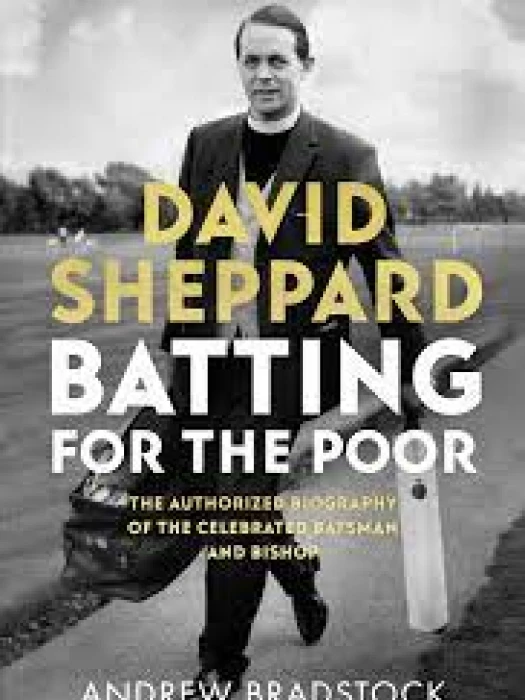 Andrew Bradstock's authorised biography of David Sheppard, the England cricketer, and Anglican Bishop (1929-2005) gave the Good Faith Book Club an insight into the man, his faith, character, passions, and achievements. Whilst the book is meticulously researched, there was some disappointment that Bradstock never met and did not know Sheppard personally but relied on interviews with people who did, plus Sheppard's archived private papers. Some also felt that the book was too long (over 300 pages of small type), too detailed (especially for non-cricket lovers) and too dry, lacking warmth. Yet, having said that, we found much to discuss.
Whilst some of us grew up knowing about Sheppard, others were unaware of his privileged upbringing in a world of nursery, maid, private school, and Cambridge, yet, though not of the poor, choosing to spend his ministerial life working for the poor. Excelling at cricket as a batter and fielder, he went on to captain Sussex and England and make it into a cricket commentator's 'dream team' of England's best. Following his conversion at Cambridge to a 'personal knowledge of Jesus Christ', he used his cricketing fame as a platform to share his faith and open doors to 'top tables' where he could champion communities, causes and policies he supported and to where the poor themselves were unlikely to gain access.
We concluded that David Sheppard was a man of presence, leadership and deep faith and raised in 'comfortable Britain', He batted with distinction for his country and with equal distinction for the poor of 'the other Britain'.
To read the full discussion review, click here.