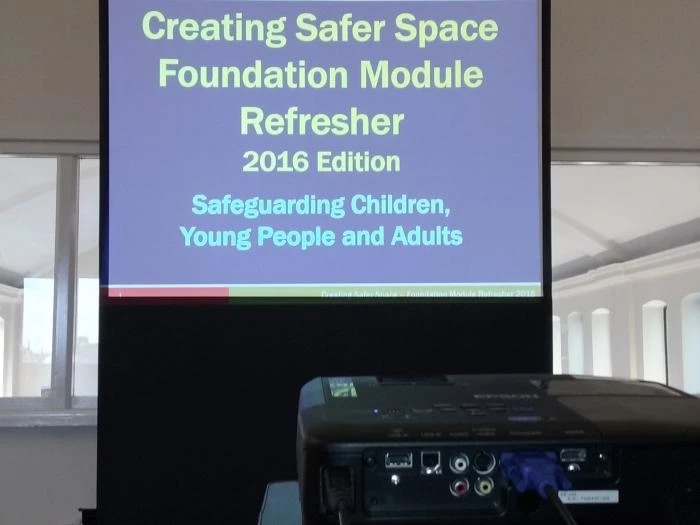 Especially with emerging types of abuse of children and vulnerable adults, refresher training in safeguarding is vital. This is why over 100 members of various Vale of Aylesbury Methodist churches attended one of the 'Creating Safer Space' refresher Foundation Courses, including two at our church last week. The aims of the training included a reminder that safeguarding is everyone's responsibility. It recapped on best practice within our church, how we have learnt from the past., how best to share concerns, to consider the needs of survivors and to recognise emerging forms of abuse. These are abuse using social media, child sexual exploitation, trafficking, modern slavery, domestic abuse, spiritual abuse, radicalisation and self neglect in adults.
Arthur Sara, the Circuit Safeguarding Officer, who ran the course with Peter HoneyballL said, "Following the Jimmy Saville Case, public places like schools and hospitals had tightened up their procedures. I would hate to see the church becoming the next soft target. Hence the need for this course."
For our own safeguarding policies or to contact our Safeguarding Officer Tim Olufosoye, click here.