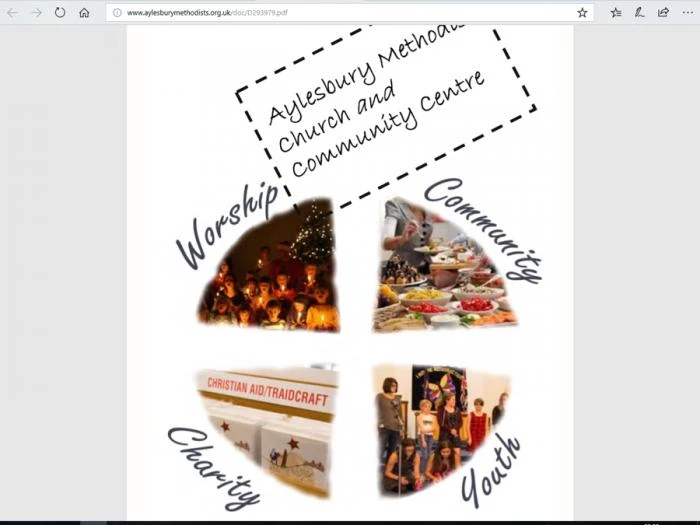 An updated Rough Guide to AMC has been published by Peter Farmer's Welcoming Team. It gives newcomers an overview of who we are, what we do and why we do it.
In the introduction, Rev. Helen Kirk, our Superintendent Minister says, "As a serving and worshipping church in the centre of Aylesbury we have a long tradition of serving God, by serving others, both locally and in the wider world, working closely with other churches and the local community.
In this booklet you will find details of many of the regular activities which take place in the life of the Church and the Community Centre, as well as information on our Sunday services. If you see something you like the look of, please feel free to join in. You will certainly receive a warm and friendly welcome."
In view of printing costs and the need to keep it up-to-date, hard copies are only available to newcomers to the church. The rest of us can read about in online by clicking here or have someone print off a copy for us.