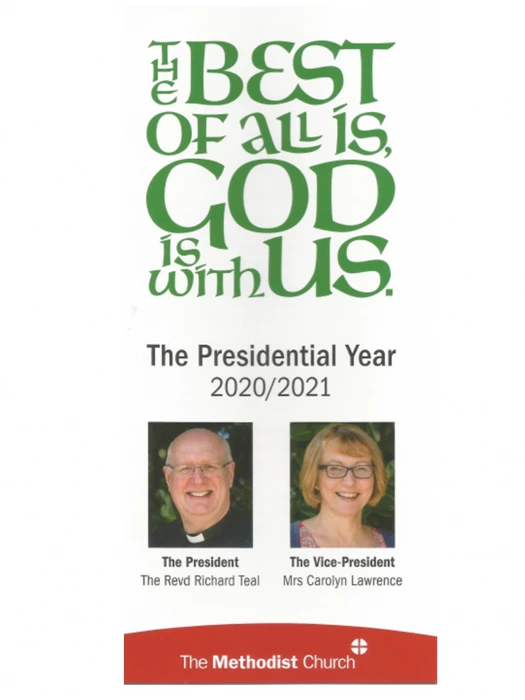 This year's President of the Methodist Conference, Revd Richard Teal, was the preacher at yesterday's 10.30am service, led by our own minister, Richard Atkinson. Due to the Covid-19 restrictions, it had to be by a recorded video, but he watched the streamed service and then spoke to the congregation via Richard's telephone. If you missed the service, you can see the address by clicking on the video below.
The theme he has chosen for his presidential year is from Methodism's founder, John Wesley's deathbed words, "The best of all, God is with us." This in turn was from the final verse of Matthew's gospel, "And surely I am with you always, to the very end of the age.' In his sermon, Richard linked the 'surely i am with you', to the world, our personal life and the church. He urged his listeners not to worry that the church might disappear. he said that It will certainly change, but that Jesus had spoken about building the church on a rock that even the gates of Hades would not overcome (Matthew 16:18) and that God never broke his promises.
In the telephone conversation, he introduced a short video about how a bicycle in Uganda can break the cycle of poverty. He is doing a 250 mile sponsored bike ride, more details of which, and the opportunity to contribute can be found on the Just Giving page of All We Can, by clicking here.