Posted:
September 2016
Poldark fans might be interested in this news item from the Methodist Church website:
The New Room (John Wesley's Chapel) in Broadmead, Bristol, is the location for some of the most dramatic scenes in Poldark series 2. The long awaited second season of the hit show returns to BBC1 on September 4th.
Top secret filming took place at the chapel, which is the oldest Methodist building in the world, in October 2015. The 18th-century building was transformed into a courtroom, where Ross Poldark goes on trial accused of murder, wrecking and inciting a riot. Series 1, screened last year, ended on a dramatic cliffhanger when he was arrested (actually on the Cornish cliffs) by soldiers. The chapel is expected to feature in the first episodes of the series as Ross is brought to trial.
The team from production company Mammoth Screen had to completely hide all modern trappings in the chapel before filming could go ahead. This meant removing electric light fittings and bulbs, covering radiators and removing all modern signage.
The chapel was then transformed into a courtroom complete with dock, tables for the prosecution and the defence, with the pulpit taking the role of the judge's seat.
Stars including Aidan Turner (Ross Poldark), Eleanor Tomlinson (Demelza) and Kyle Soller (Francis) all featured in the dramatic courtroom scenes, as well as Heida Reed (Elizabeth), Phil Davis (Jud) and Beatie Edney (Prudie).
New characters in Series 2, Unwin Trevaunance, played by W1A's Hugh Skinner and Caroline Penvenen, played by Gabriella Wilde, also feature in the scenes.
Manager of the New Room, David Worthington, said: "Poldark is set in the 18th century so even though we are in Bristol rather than in Cornwall, the building fitted perfectly as the location for Ross's trial.
"All the staff enjoyed meeting the cast and crew and we hope that everyone will enjoy seeing the New Room on screen, especially in such dramatic scenes."
'The Methodies' of Cornwall are often referenced in the Poldark books by Winston Graham. Founder of the New Room, John Wesley, visited to Cornwall thirty-two times between 1743 to 1787 and preached the Christian gospel many times, often to miners, fishermen and their families.
Initially Wesleyan Methodism flourished in Cornwall — but in 1815 a distinctively south-west kind of Methodism emerged, the Bible Christians. When the mining trade in Cornwall collapsed, many miners emigrated taking their skills, Methodism and Cornish pasties to mines worldwide, but especially Australia and Canada.
You can read family histories at www.mybiblechristians.org.uk
To find out more about Methodist heritage in general, please visit www.methodistheritage.org.uk or the Church's website www.methodist.org.uk
popular recent storiesAlso in the news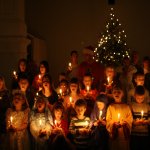 Posted: Fri 14 Dec 5:00am
Here is a reminder of our remaining services this Christmas: Sun 16 Dec 10.30am Morning Worship ACG Sun 16 Dec 5pm Candlelit Carol Service HK Sun 23 Dec 10.30am Morning Worship JS Mon 24 Dec 4pm Christingle Service HK Mon 24 Dec 11.30pm Midnight Communion HK Tue 25 Dec 10.30am Christmas Day Family Service HK Sun 30 Dec 10.30am ..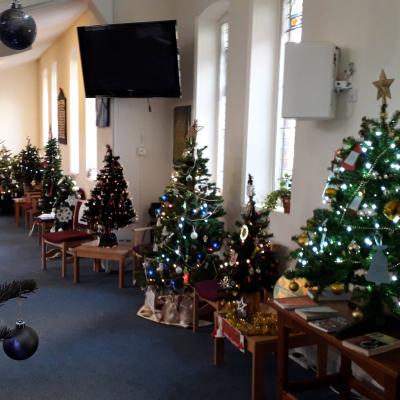 Posted: Thu 13 Dec 5:00am
Money doesn't grow on trees, unless you are organising a fund-raising Christmas Tree Festival. Ours was last weekend and thanks to donations, food and gift sales, £1,100 was raised towards the Church Welcome Project.This year, there were 20 trees decorated on a theme of Christmas songs and carols by church groups and community centre user groups. Ken Kole and his Merry Souls...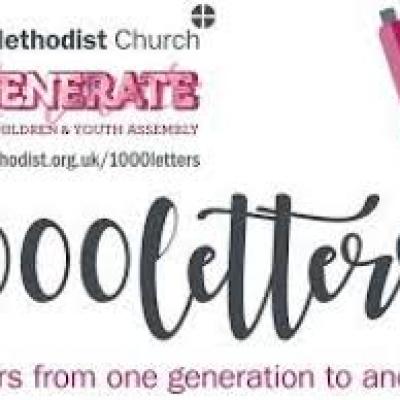 The Methodist Church: Wed 12 Dec 5:00am
This year's 3Generate, the annual Methodist Children and Youth Assembly took place over the weekend, 23-25 November, when 1,200 young Methodists, aged 8-23, along with youth leaders and volunteers gathered in Southport.The Youth President Jasmine Yeboah, who was elected at last year's 3Generate said: "My theme for the year is Courageous. Many of the events looked at how young...