Will Snell:
November 2017
Following yesterday's blog about David Haslam's talk and mention of the Methodist Tax Justice Network, we have just received the following email from Tax Justice UK and a request to sign their petition, (see below).

"Tax Justice UK calls for the Prime Minister to clamp down on tax avoidance in the wake of new leaks. Tax Justice UK, the country's leading campaigning organisation dedicated to fighting for a fairer tax system, has called on the Prime Minister to take the action needed to tackle tax avoidance in the wake of the release of the 'Paradise Papers'.
These revelations are just the latest in a long line of tax scandals. Once again, the UK, and its network of offshore tax havens in the crown dependencies and overseas territories, are at the centre of the leak. The scandal comes after years of funding cuts to HM Revenue & Customs. The impact on our public services of the kind of practices unveiled in this latest round of leaks has been devastating. Millions of public servants have seen unprecedented wage restraint, and public services have been starved of cash.
Ending tax avoidance is achievable, and today Tax Justice UK is launching a petition calling on the government to take the steps required to end tax dodging. In particular we are calling for:
Enforcement: Commit to properly funding HMRC, to give our tax inspectors the tools to go after tax dodgers. Stop the practice of granting amnesties to those who hide their money tax offshore, as the government has done after previous leaks. Abolish 'non-dom' status.
Tighten the regulation of accountants, lawyers and bankers.
Transparency: Introduce public registers of beneficial ownership for trusts as well as companies, and compel UK crown dependencies and overseas territories to do the same. Mandate public country-by-country reporting for all publicly quoted companies. Publicly review tax breaks for corporates and wealthy individuals.
Commenting on the release of the Paradise Papers, Will Snell, the Director of Tax Justice UK, said:
"The government knows what needs to be done to tackle tax avoidance and evasion, but the issue just hasn't been a priority.
"In fact, rather than take on the tax dodgers, successive governments have cut off HMRC at its knees, slashing its funding and the number of tax inspectors by half over the last decade.
"When the wealthy engage in the kind of practices seen in the Paradise Papers, they are picking the pockets of nurses, teachers, doctors and other hard-working public servants, and harming the lives of everyone in the UK who uses public services.
"The latest leak of information from one of the largest facilitators of the offshore system shows that the tax avoidance industry is still alive and well. The government must now take swift action to make sure that tax dodgers are brought to heel."
To go to their petition, click here.
popular recent storiesAlso in the news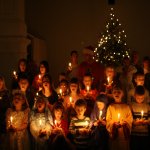 Posted: Fri 14 Dec 5:00am
Here is a reminder of our remaining services this Christmas: Sun 16 Dec 10.30am Morning Worship ACG Sun 16 Dec 5pm Candlelit Carol Service HK Sun 23 Dec 10.30am Morning Worship JS Mon 24 Dec 4pm Christingle Service HK Mon 24 Dec 11.30pm Midnight Communion HK Tue 25 Dec 10.30am Christmas Day Family Service HK Sun 30 Dec 10.30am ..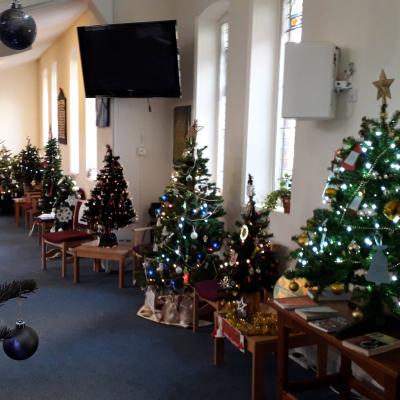 Posted: Thu 13 Dec 5:00am
Money doesn't grow on trees, unless you are organising a fund-raising Christmas Tree Festival. Ours was last weekend and thanks to donations, food and gift sales, £1,100 was raised towards the Church Welcome Project.This year, there were 20 trees decorated on a theme of Christmas songs and carols by church groups and community centre user groups. Ken Kole and his Merry Souls...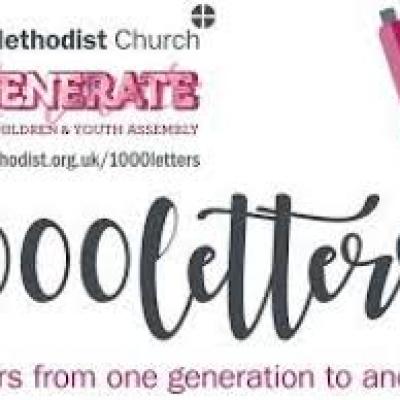 The Methodist Church: Wed 12 Dec 5:00am
This year's 3Generate, the annual Methodist Children and Youth Assembly took place over the weekend, 23-25 November, when 1,200 young Methodists, aged 8-23, along with youth leaders and volunteers gathered in Southport.The Youth President Jasmine Yeboah, who was elected at last year's 3Generate said: "My theme for the year is Courageous. Many of the events looked at how young...