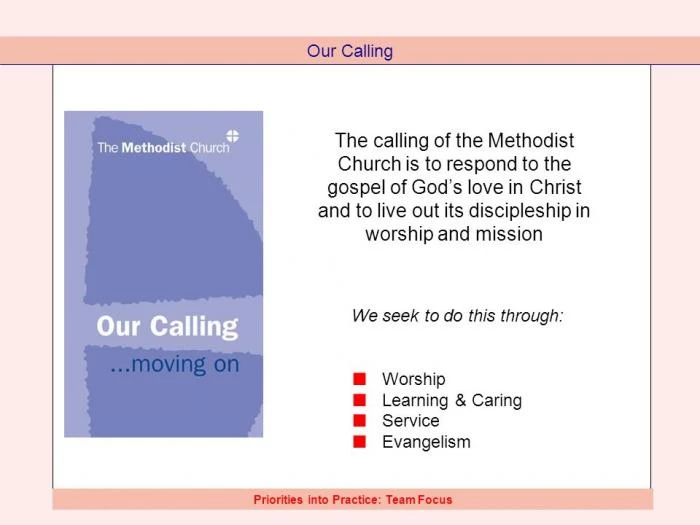 In preparation for next Wednesday's Circuit Consultation, our 18 circuit churches have been focusing on the four parts of the Methodist Church's 'Our Calling'.
Previously, we have had Worship: The Church exists to increase awareness of God's presence and to celebrate God's love, and Learning and Caring: The Church exists to help people to grow and learn as Christians, through mutual support and care. Last Sunday, it was Service: The Church exists to be a good neighbour to people in need and to challenge injustice. This coming Sunday it is Evangelism: The Church exists to make more followers of Jesus Christ.

For questions for churches to tackle, click here.