Posted:
September 2017
Given North Korea's latest reported test of a hydrogen bomb, what does this mean for the UN's Nuclear Ban Treaty that was agreed in July 2017? The Joint Public Issue's Team (JPIT) of four churches, including the Methodist Church says that "it will be recognised by the majority of the world's nations but not immediately by nuclear weapons states themselves. It is founded on logic, ethics and law. Any nuclear exchange would have devastating impacts, overwhelming the capacity of humanitarian and health services to respond. Chemical and biological weapons are already banned. By the same logic the possession, use and threat of use of nuclear weapons must be considered contrary to International Humanitarian Law."
We pray that the common sense of logic, ethics and law will always hold sway over rhetoric and brinkmanship.
For the full JPIT article on the Nuclear Test Ban Treaty, click here.
popular recent storiesAlso in the news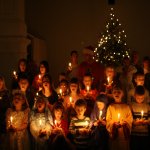 Posted: Fri 14 Dec 5:00am
Here is a reminder of our remaining services this Christmas: Sun 16 Dec 10.30am Morning Worship ACG Sun 16 Dec 5pm Candlelit Carol Service HK Sun 23 Dec 10.30am Morning Worship JS Mon 24 Dec 4pm Christingle Service HK Mon 24 Dec 11.30pm Midnight Communion HK Tue 25 Dec 10.30am Christmas Day Family Service HK Sun 30 Dec 10.30am ..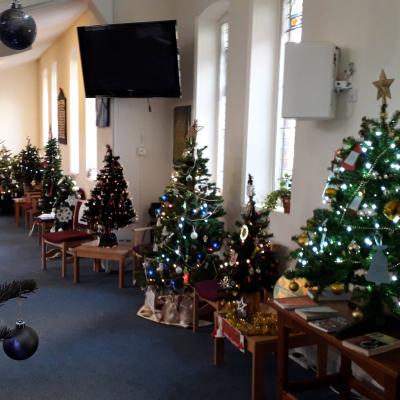 Posted: Thu 13 Dec 5:00am
Money doesn't grow on trees, unless you are organising a fund-raising Christmas Tree Festival. Ours was last weekend and thanks to donations, food and gift sales, £1,100 was raised towards the Church Welcome Project.This year, there were 20 trees decorated on a theme of Christmas songs and carols by church groups and community centre user groups. Ken Kole and his Merry Souls...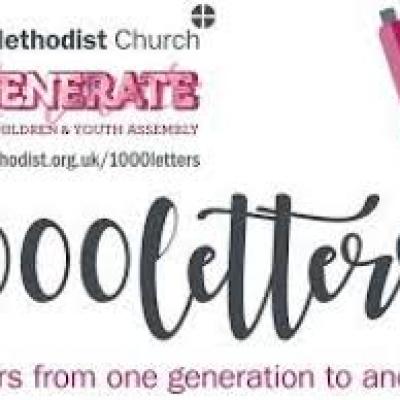 The Methodist Church: Wed 12 Dec 5:00am
This year's 3Generate, the annual Methodist Children and Youth Assembly took place over the weekend, 23-25 November, when 1,200 young Methodists, aged 8-23, along with youth leaders and volunteers gathered in Southport.The Youth President Jasmine Yeboah, who was elected at last year's 3Generate said: "My theme for the year is Courageous. Many of the events looked at how young...