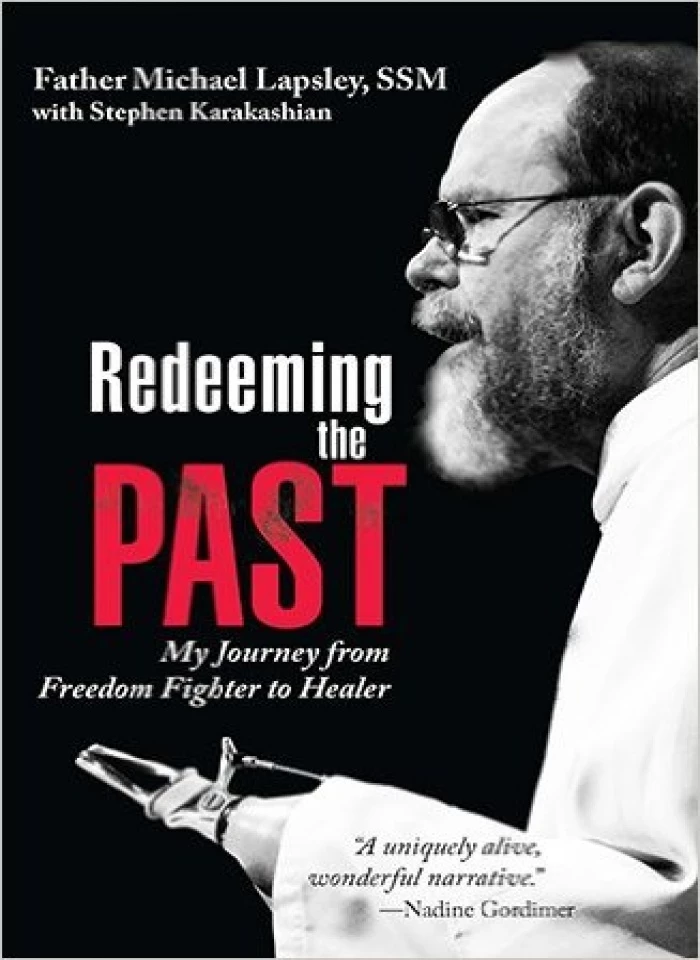 Our Good Faith Book Club choice for our Saturday 28th November meeting is Redeeming the Past by Michael Lapsley. This award-winning memoir is of an anti-apartheid activist and priest who lost his hands and eye to a letter bomb but who has become a counsellor for victims of trauma worldwide.
It was in 1990, that Father Michael Lapsley, an Anglican priest active in the struggle against apartheid in South Africa, was the victim of a letter bomb that nearly killed him. His memoir recounts the making of a freedom fighter, and of the subsequent discovery of a new vocation: drawing on his own experience of trauma to promote the healing of others, in South Africa, and ultimately throughout the world.
If you would like to buy the book and share in or just listen to our discussion from 2-4pm, you will be most welcome and the kettle will be on. Summaries of our previous book discussions can be found on the Good Faith Book Club page of Activities. Or just click here.