Posted:
October 2016
We share Michele Obama's sentiments that "the measure of any society is how it treats its women and girls." America's First Lady had left a White House event to celebrate the International Day of the Girl feeling uplifted by the amazing young women she had met there. By contrast, the recently released video of Donald Trump's remarks about women, "shook her to the core". So she changed her normal campaign speech as she felt his remarks could not be ignored.
She said, "The fact is that in this election, we have a candidate for President of the United States who, over the course of his lifetime and the course of this campaign, has said things about women that are so shocking, so demeaning that I simply will not repeat anything here today. And last week, we saw this candidate actually bragging about sexually assaulting women. And I can't believe that I'm saying that a candidate for President of the United States has bragged about sexually assaulting women. Too many are treating this as just another day's headline, as if our outrage is overblown or unwarranted, as if this is normal, just politics as usual. But... be clear: This is not normal. This is not politics as usual. This is disgraceful. It is intolerable. And it doesn't matter what party you belong to... no woman deserves to be treated this way. None of us deserves this kind of abuse."
For the full transcript of her speech click here.
popular recent storiesAlso in the news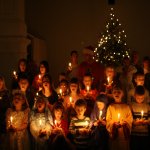 Posted: Fri 14 Dec 5:00am
Here is a reminder of our remaining services this Christmas: Sun 16 Dec 10.30am Morning Worship ACG Sun 16 Dec 5pm Candlelit Carol Service HK Sun 23 Dec 10.30am Morning Worship JS Mon 24 Dec 4pm Christingle Service HK Mon 24 Dec 11.30pm Midnight Communion HK Tue 25 Dec 10.30am Christmas Day Family Service HK Sun 30 Dec 10.30am ..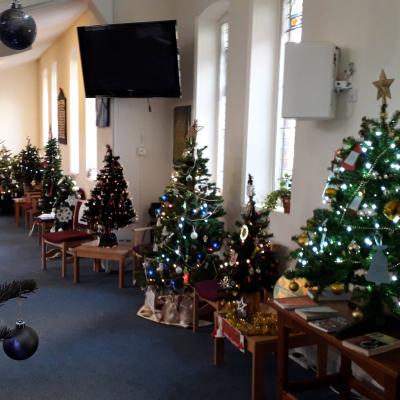 Posted: Thu 13 Dec 5:00am
Money doesn't grow on trees, unless you are organising a fund-raising Christmas Tree Festival. Ours was last weekend and thanks to donations, food and gift sales, £1,100 was raised towards the Church Welcome Project.This year, there were 20 trees decorated on a theme of Christmas songs and carols by church groups and community centre user groups. Ken Kole and his Merry Souls...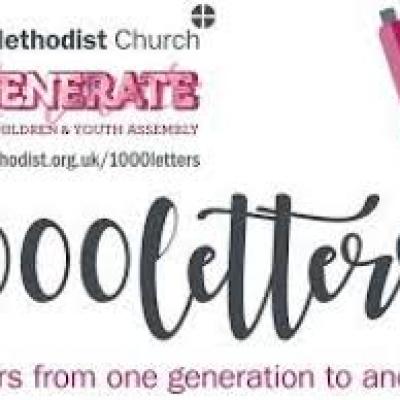 The Methodist Church: Wed 12 Dec 5:00am
This year's 3Generate, the annual Methodist Children and Youth Assembly took place over the weekend, 23-25 November, when 1,200 young Methodists, aged 8-23, along with youth leaders and volunteers gathered in Southport.The Youth President Jasmine Yeboah, who was elected at last year's 3Generate said: "My theme for the year is Courageous. Many of the events looked at how young...