Peter Green:
August 2017
I suspect that we all know people, politicians and newspapers that 'compare, compete, conflict, conspire, condemn, cancel out any contrary evidence and then crucify with impunity -- the seven C' s of delusion often sacralised as needed to 'make the world safe for democracy' or 'to save souls for heaven'. In our book club discussion of Father Richard Rohr's book, Falling Upward , he contrasts that with what he sees as the more inclusive, Big Picture thinking in which, "one God creates all and loves all, both Dodgers and Yankees, blacks and whites, Palestinians, Jews, Americans and Afghanis."
I suspect that we would all agree with him if he added that God also loves those that liked the book and those that didn't! That is just as well as of all the books we have read over the last five years, I believe this one has created the most disagreement. The main thrust of the book was that the first half of life is about striving to establish our identities. The second half was about striving to find spiritual joy and the only way of doing that was by building on our failures, fallings and disappointments of the first half.
To see what we all thought of this,. click here.
popular recent storiesAlso in the news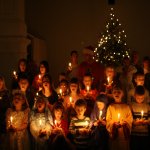 Posted: Fri 14 Dec 5:00am
Here is a reminder of our remaining services this Christmas: Sun 16 Dec 10.30am Morning Worship ACG Sun 16 Dec 5pm Candlelit Carol Service HK Sun 23 Dec 10.30am Morning Worship JS Mon 24 Dec 4pm Christingle Service HK Mon 24 Dec 11.30pm Midnight Communion HK Tue 25 Dec 10.30am Christmas Day Family Service HK Sun 30 Dec 10.30am ..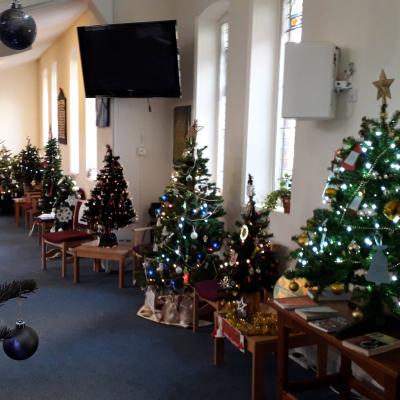 Posted: Thu 13 Dec 5:00am
Money doesn't grow on trees, unless you are organising a fund-raising Christmas Tree Festival. Ours was last weekend and thanks to donations, food and gift sales, £1,100 was raised towards the Church Welcome Project.This year, there were 20 trees decorated on a theme of Christmas songs and carols by church groups and community centre user groups. Ken Kole and his Merry Souls...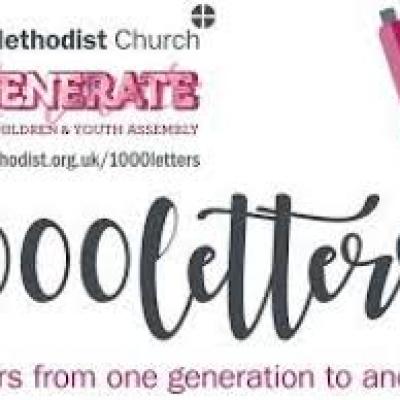 The Methodist Church: Wed 12 Dec 5:00am
This year's 3Generate, the annual Methodist Children and Youth Assembly took place over the weekend, 23-25 November, when 1,200 young Methodists, aged 8-23, along with youth leaders and volunteers gathered in Southport.The Youth President Jasmine Yeboah, who was elected at last year's 3Generate said: "My theme for the year is Courageous. Many of the events looked at how young...