Helen Kirk:
March 2017
As many of you know, I was privileged to be able to go to Kenya with the Karibuni Children work party this February. As a new trustee to the charity it was immensely helpful to see the projects and to get a 'hands on' perspective of the work Karibuni does. I have sat through many trustees' meetings where we have discussed budgets, staffing and school results but that cannot come close to listening to dedicated teachers who struggle to educate young people with very limited resources; or going to the homes of families who live in immense poverty and yet want only the best for their offspring; or indeed playing with those children and even though our communication is verbally limited, we still share the common language of laughter and tears, hunger and hugs.
I'm afraid I may be talking about my trip for a long time but there is one aspect that is very relevant at this time of the year. You see for most of my fortnight in Kenya I lived out of a suitcase and realised very quickly when meeting people whose entire possessions would fit into the said case that in truth I had brought too much stuff. We all have too much stuff in our lives: possessions that we do not need, wardrobes full of clothes, cupboards full of food, loft spaces filled with things that might one day 'come in'. Our lives are filled with stuff!
From 1st March to 15th April we are in the period of time we call Lent. Lent is a not just to be observed by religious & holy folk. Lent is a time when we should all reflect upon our lives and, as we remember the story of a man giving up his life for love, consider what we might give up, let go of or use.
Perhaps Lent is the time to finally clear out those cluttered spaces; to sort out the material stuff that we seldom use but are loath to get rid of — those possessions in the loft or at the back of the wardrobe or shed? Could someone else make use of them; why not give it away to a charity?
Perhaps Lent is the time to reflect on the stuff that fills our diaries and our time; the busyness of life that means we chase from one thing to the next and seldom have time for anything. Why not make time for something or someone important?
Perhaps this Lent we may have the courage to look at the other stuff; the personal baggage we carry — the hurts, fears, resentments and wounds that weigh us down but are so hard to let go of. Lent is the time to hand all those things to God so that when Easter comes we may realise new life.
What 'stuff' do we carry that we might need to let go of?
popular recent storiesAlso in the news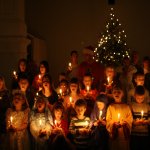 Posted: Fri 14 Dec 5:00am
Here is a reminder of our remaining services this Christmas: Sun 16 Dec 10.30am Morning Worship ACG Sun 16 Dec 5pm Candlelit Carol Service HK Sun 23 Dec 10.30am Morning Worship JS Mon 24 Dec 4pm Christingle Service HK Mon 24 Dec 11.30pm Midnight Communion HK Tue 25 Dec 10.30am Christmas Day Family Service HK Sun 30 Dec 10.30am ..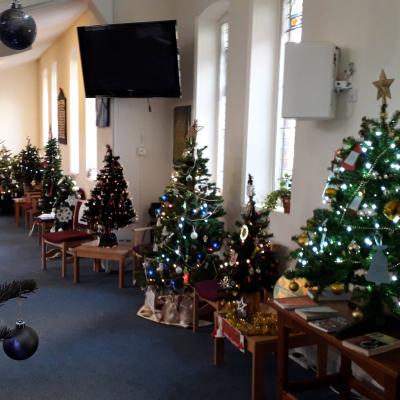 Posted: Thu 13 Dec 5:00am
Money doesn't grow on trees, unless you are organising a fund-raising Christmas Tree Festival. Ours was last weekend and thanks to donations, food and gift sales, £1,100 was raised towards the Church Welcome Project.This year, there were 20 trees decorated on a theme of Christmas songs and carols by church groups and community centre user groups. Ken Kole and his Merry Souls...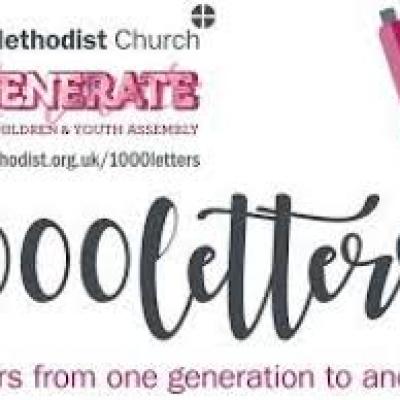 The Methodist Church: Wed 12 Dec 5:00am
This year's 3Generate, the annual Methodist Children and Youth Assembly took place over the weekend, 23-25 November, when 1,200 young Methodists, aged 8-23, along with youth leaders and volunteers gathered in Southport.The Youth President Jasmine Yeboah, who was elected at last year's 3Generate said: "My theme for the year is Courageous. Many of the events looked at how young...