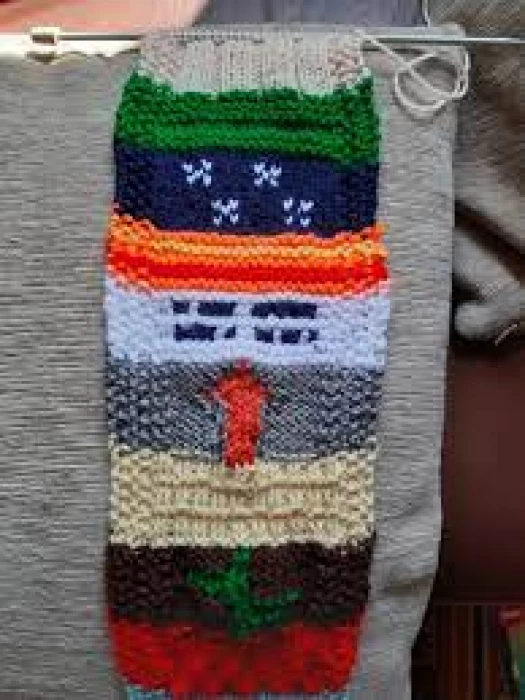 LENT KNITALONG : Knitters at Victoria Methodist Church (Bristol) are holding their third LENT KNITALONG this year and would warmly welcome knitters from all over the country (and beyond!) to join them. The Knitalong will take the format of weekly emails throughout Lent, consisting of a set of daily knitting instructions (or 'clues') and specially written meditations for each day.
By the end of the Knitalong, each knitter will have completed a cushion cover. Those participating may like to buy a cushion pad in advance so it can be sewn up/finished on Easter morning – full details of dimensions etc. will be available on the information sheet later in February. The design of the cushion cover is a surprise, but will only use simple knit and purl stitches, so should be achievable by knitters of all abilities.
Alongside each knitting clue will be a daily meditation which knitters may wish to use as they knit and enjoy some quiet, reflective time as they journey through Lent. The meditations have been written by a team of seven Ministers, preachers and worship leaders from the Bristol area and beyond. An information sheet, containing details of yarn/needles needed, release dates, and a practice swatch pattern to check gauge (for those worried about these things!) will be sent out on Monday 14th February.
For further details, or to sign up for the emails, contact Lyn Lloyd-Jones at lljcomposition@googlemail.com.