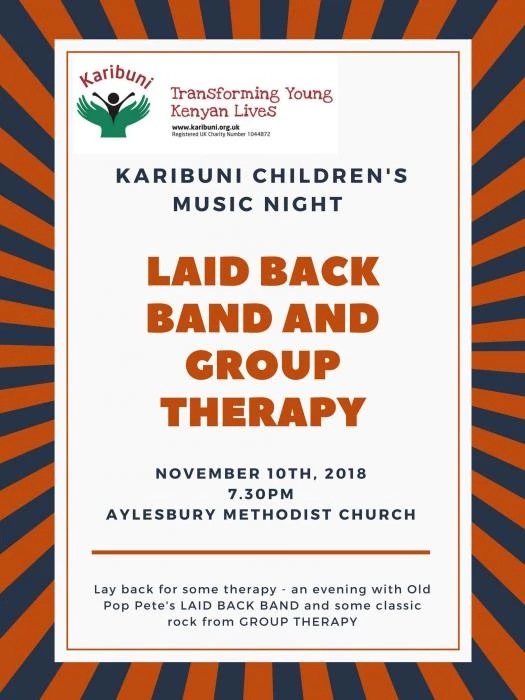 A massive Thank You to 'The Laid Back Band' and 'Group Therapy', who provided a most enjoyable evening of music last Saturday in aid of Karibuni Children.
The final total, including sales of Karibuni crafts, was £767.06.

If you didn't manage to come to this event, do come along to the next one! Saturday 8th December at 6.30pm Concert featuring Wycombe Community Choir (after the Christmas Tree Festival).
For more details, click here.