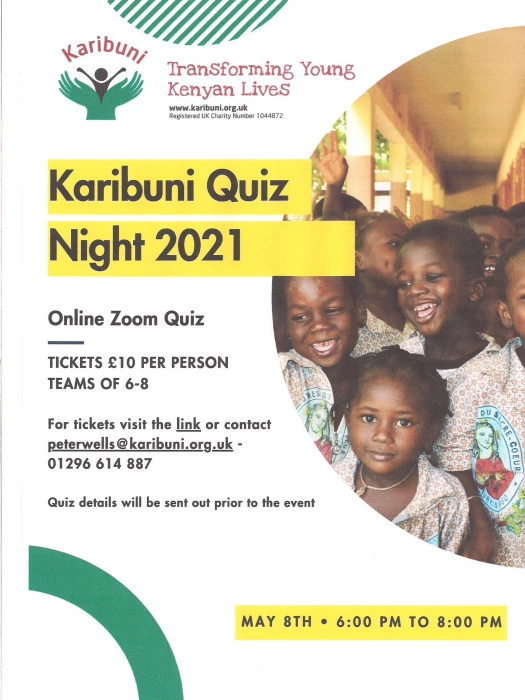 Dear friends,
Please join us for the 2021 Karibuni Quiz on May 8th from 6pm – 8pm. This year we will be using Zoom and the Quiz Masters are Steve and Viv Kemp, to whom we are very grateful.
We are using Eventbrite for the booking and paying system, via the link on the flyer. Those who are not familiar with it (I wasn't!) will find it is very straightforward (even I did!). Further instruction regarding forming a team, will be sent to all those registering.
Hope to see you there!
Joy
For more details from our earlier posting, click here.
To book, click here.