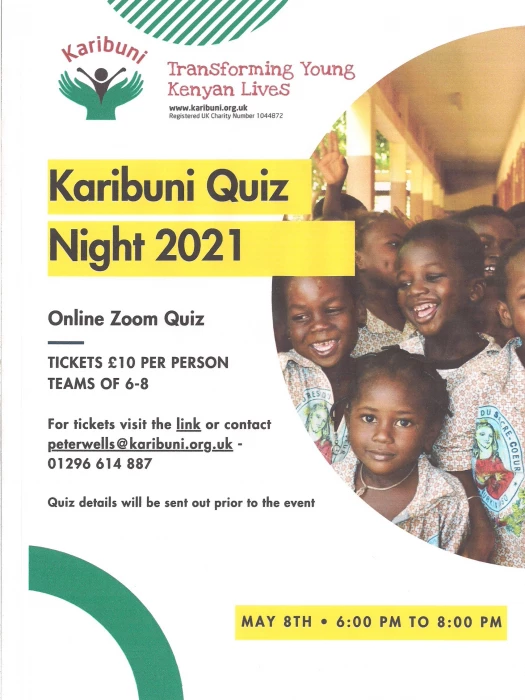 The situation re Covid-19 is dire in Kenya, with all education closed down again, apart from those taking National exams. It follows that the children we support are therefore not getting any food and we have to resort to sending out food parcels (or food vouchers where it isn't safe to give food) again.
In Kibra, Makena, the social worker, fed all the children from the project, and was then inundated by hundreds of very hungry extra children. She said she had to send the older ones away, but found 'something' from the project kitchen for the 400 younger ones – a modern 'feeding the 5,000!
So, as a fund-raiser, we'd like to let you know about the Karibuni Quiz that is taking place on May 8th. It will be an online event so that you don't have to live in or around the Aylesbury area in order to take part; it is open to everyone! Tickets are £10 per person for teams of 6-8. To book and pay for your tickets, click here.
For news of other Karibuni events, please click here.