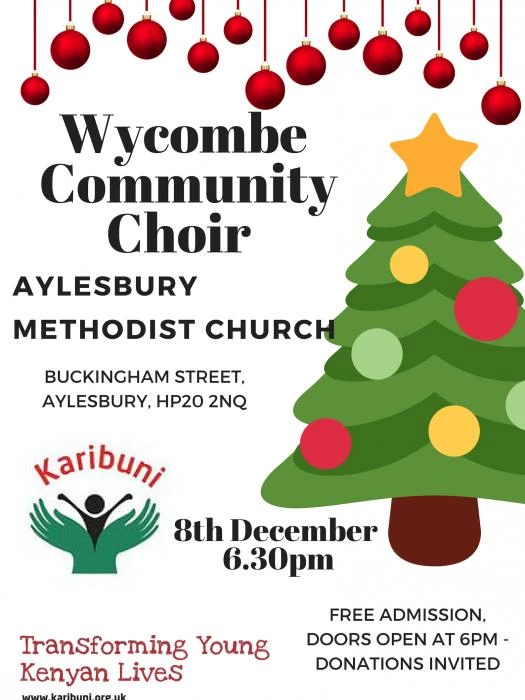 The Aylesbury-based charity Karibuni Children are delighted to welcome The Wycombe Community Choir to our church on Saturday 8th December from 6.30pm. Doors will open at 6pm, admission is free but donations are invited.
Started in 2016, the choir now have 80-90 people regularly rehearsing. They sing all sorts of stuff from pop, musicals, classical, gospel – you name it they love to sing it! Choir Director Jo Edworthy said, "What I love is that so many members could be heard telling each other that they weren't any good at singing but within half an hour of our first session we were all singing in 2 and 3 part harmony!... I think we have achieved what a community choir is all about. It is about connecting people together, making friends and creating a space to express ourselves through music."
Come along on December 8th for a great night's entertainment and help to transform young Kenyan lives in the process.
For the Karibuni website, click here.