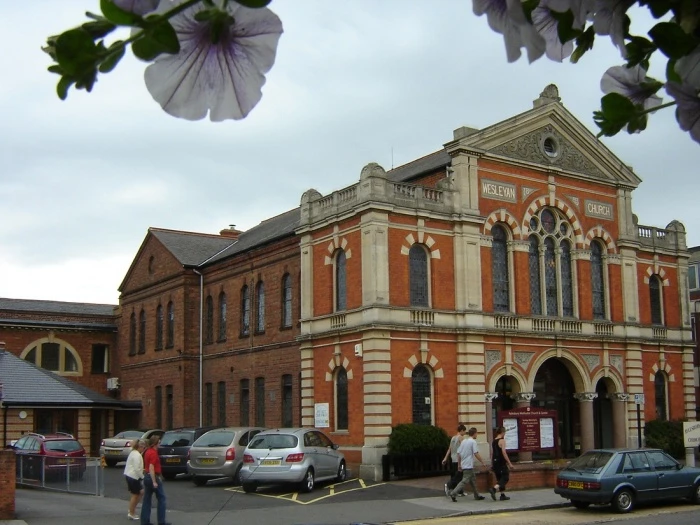 With some politicians, individuals and businesses having strange understandings of words like Fact, Fairness and Equality, the rest of us need to be on our toes to prevent this going unnoticed. Just as our physical health can benefit from a work out at our local gym, our spiritual health can also benefit from regular workouts. So if you would like to do some heavy lifting on ideas like values, love, forgiveness and the like you are welcome to free* membership of our gym. We meet on Sunday mornings at 10.30am for about an hour with our personal trainer (we call them ministers or lay preachers). They can give us guidance on the day and exercises to work on in between. You can wear tracksuit and trainers if you want to look the part but the dress code is whatever you feel comfortable in. The aim is to be as fit as a flea to fight injustice wherever we find it.
If you haven't been to us before, click herefor a Visitors' Guide.
* OK, you are rightly suspicious about the 'free' bit. Well it is free but you can make a freewill contribution to overheads during the offertory (collection).