Peter Green:
June 2016
"Fight the hatred that killed her," said Brendon Cox, husband of the Batley MP who was seemingly killed in her constituency by a toxic mix of hate and mental illness. "Hate doesn't have a creed, race or religion. It is poisonous."
So as well as offering our thoughts and prayers for Brendon, their two young children, family and friends, we will seek to offer more by supporting Jo's values of equality, human rights, peace, justice and togetherness. These values come across in what Jo herself said and in this selection of personal tributes:
"While we celebrate our diversity, what surprises me time and time again as I travel around the constituency is that we are far more united and have far more in common with each other than things that divide us." The late Jo Cox MP.
"Jo was a brilliant committed activist for social justice." Max Lawson, Oxfam.
"Jo's politics were always about bringing people together and never about creating divisions". Harriet Harman
"She was a great campaigning MP with huge compassion and a big heart." David Cameron.
"A wonderful woman who stood for many things — human rights, peace and justice...dedicated to getting us to live to our promises to support the developing world and strengthen human rights." Jeremy Corbyn
popular recent storiesAlso in the news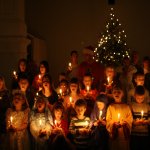 Posted: Fri 14 Dec 5:00am
Here is a reminder of our remaining services this Christmas: Sun 16 Dec 10.30am Morning Worship ACG Sun 16 Dec 5pm Candlelit Carol Service HK Sun 23 Dec 10.30am Morning Worship JS Mon 24 Dec 4pm Christingle Service HK Mon 24 Dec 11.30pm Midnight Communion HK Tue 25 Dec 10.30am Christmas Day Family Service HK Sun 30 Dec 10.30am ..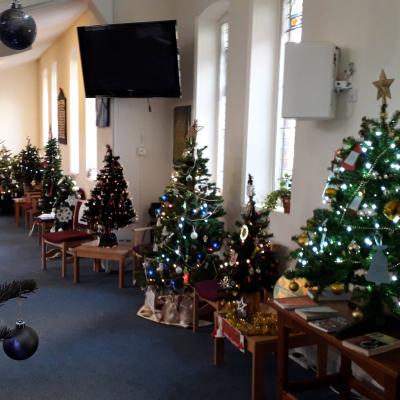 Posted: Thu 13 Dec 5:00am
Money doesn't grow on trees, unless you are organising a fund-raising Christmas Tree Festival. Ours was last weekend and thanks to donations, food and gift sales, £1,100 was raised towards the Church Welcome Project.This year, there were 20 trees decorated on a theme of Christmas songs and carols by church groups and community centre user groups. Ken Kole and his Merry Souls...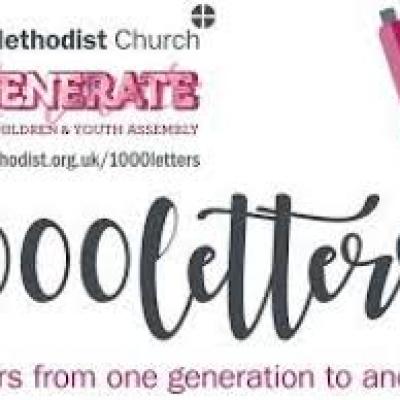 The Methodist Church: Wed 12 Dec 5:00am
This year's 3Generate, the annual Methodist Children and Youth Assembly took place over the weekend, 23-25 November, when 1,200 young Methodists, aged 8-23, along with youth leaders and volunteers gathered in Southport.The Youth President Jasmine Yeboah, who was elected at last year's 3Generate said: "My theme for the year is Courageous. Many of the events looked at how young...