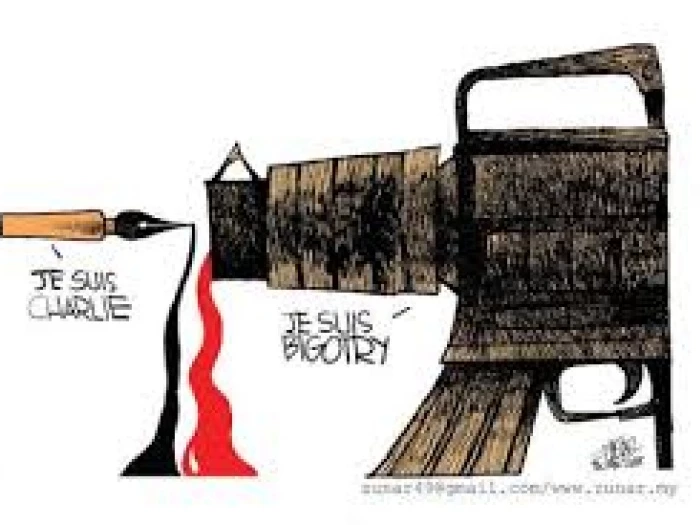 'As the regime sharpens their iron fist, my pen gets sharper.' So wrote Malaysian political cartoonist Zunar, one of the 12 people Amnesty International's Write for Rights campaign is seeking to support this year.
Zulkiflee Anwar Ulhaque – aka 'Zunar' – is facing a long prison sentence in Malaysia for cartoons he tweeted on 10 February this year. Zunar's cartoons lampooned the decision to jail opposition leader Anwar Ibrahim on sodomy charges.
Zunar is charged under the Sedition Act, a colonial-era law often used to clampdown on freedom of expression in the guise of protecting national security and deterring racial or religious unrest. He has been targeted numerous times for his political cartoons; he holds the record for the highest number of sedition charges in Malaysia!
Zunar was briefly detained in 2010 after the publication of his book Cartoon-O-Phobia. Five of his books have been banned for content allegedly 'detrimental to public order'.
To find out how to send him a card of support or appeal to the Malaysian Prime Minister,click here.
To see how effective last year's Amnesty campaign was, click here.
To see Amnesty International's FAQ's click here.