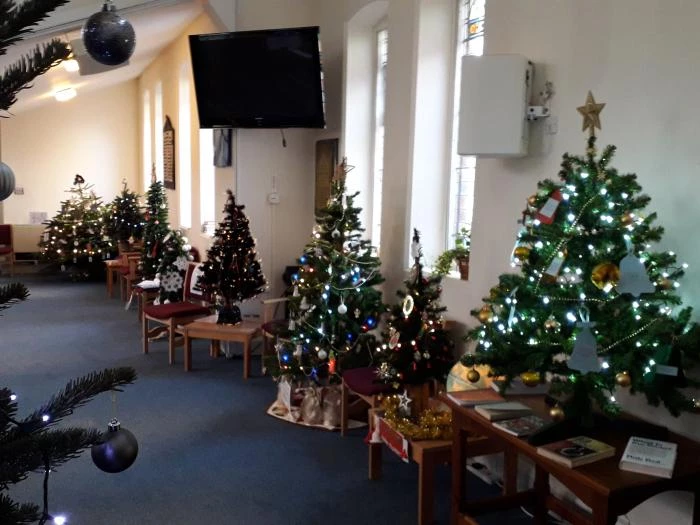 Money doesn't grow on trees, unless you are organising a fund-raising Christmas Tree Festival. Ours was last weekend and thanks to donations, food and gift sales, £1,100 was raised towards the Church Welcome Project.
This year, there were 20 trees decorated on a theme of Christmas songs and carols by church groups and community centre user groups. Ken Kole and his Merry Souls entertained with their Christmas music and the soup and bacon butties in the hall were very well patronised. The trees are staying up around the church until after this Sunday's Candlelit Carol Service, which starts at 5pm and will be followed by mince pies in the hall.
Festival organisers Gill Marks, Lynn Bernstone and Rosemarie Bucknell, want to thank all those who contributed to the success of the Festival in any way. To find out more about the Church Welcome Project the funds were for, click here.