Posted:
July 2016
If holiness is not a word that means much to you, the new President of the Methodist Conference, Rev. Dr. Roger Walton gives some 21st century suggestions. In calling on the church to spread more holiness he said that it can be likened to 'spiritual fitness' or 'wholeness' or 'resilience'. The President also said what holiness is not.
"Holiness is not blind zeal ... it doesn't call us to narrowness of perception and living. It doesn't desire the harming of others. Rather it widens our view and makes us more aware, sensitive and compassionate.
Holiness is not moral superiority ... it doesn't look down on others. Indeed, it is marked by humility and love. Holiness puts others' needs first and delights in the image of God in every person.
Holiness is not isolated existence away from the tarnishing of the world. It is a social holiness that grows in contact, conversation and commitment to others."
His final point was that holiness was nurtured by intentional and ethical living.
Click here for the full text of his Presidential address.
popular recent storiesAlso in the news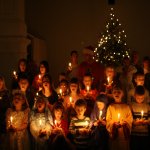 Posted: Fri 14 Dec 5:00am
Here is a reminder of our remaining services this Christmas: Sun 16 Dec 10.30am Morning Worship ACG Sun 16 Dec 5pm Candlelit Carol Service HK Sun 23 Dec 10.30am Morning Worship JS Mon 24 Dec 4pm Christingle Service HK Mon 24 Dec 11.30pm Midnight Communion HK Tue 25 Dec 10.30am Christmas Day Family Service HK Sun 30 Dec 10.30am ..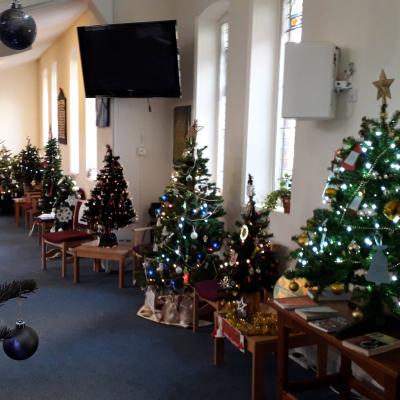 Posted: Thu 13 Dec 5:00am
Money doesn't grow on trees, unless you are organising a fund-raising Christmas Tree Festival. Ours was last weekend and thanks to donations, food and gift sales, £1,100 was raised towards the Church Welcome Project.This year, there were 20 trees decorated on a theme of Christmas songs and carols by church groups and community centre user groups. Ken Kole and his Merry Souls...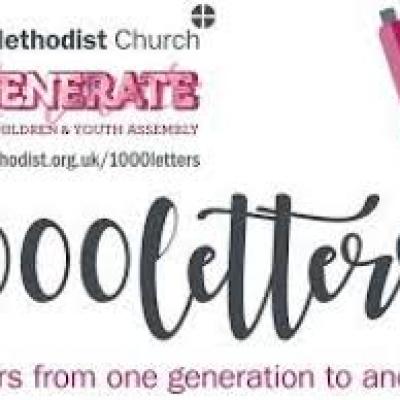 The Methodist Church: Wed 12 Dec 5:00am
This year's 3Generate, the annual Methodist Children and Youth Assembly took place over the weekend, 23-25 November, when 1,200 young Methodists, aged 8-23, along with youth leaders and volunteers gathered in Southport.The Youth President Jasmine Yeboah, who was elected at last year's 3Generate said: "My theme for the year is Courageous. Many of the events looked at how young...