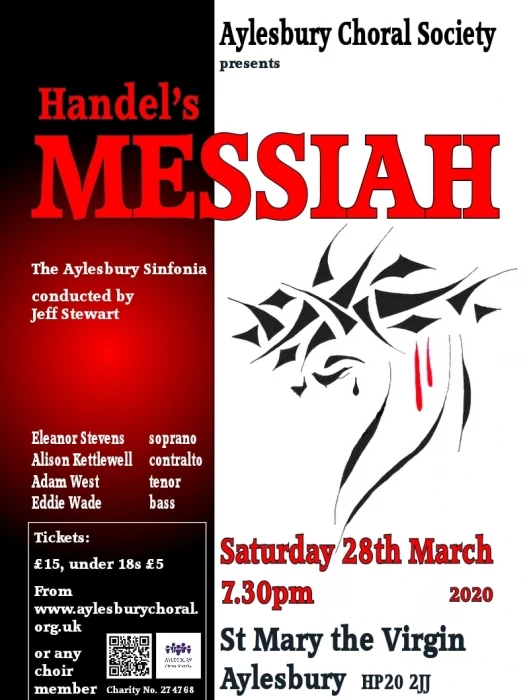 In the lead up to Easter, you may like to attend a performance of Handel's Messiah at St Mary the Virgin Church, Aylesbury, on Saturday 28th March at 7.30pm. It will be presented by Aylesbury Choral Society with the Aylesbury Sinfonia, conducted by Jeff Stewart.
Tickets (£15 and £5 (under 18s), can be purchased on-line from www.aylesburychoral.org.uk, or from any member of the choir of Aylesbury Choral Society.
Solists will be Eleanor Stevens (soprano), Alison Kettlewell (contralto), Adam West (tenor) and Eddie Wade (bass)..
Ask Sue or Roger Kirk or Pat Starr for any more details.
For the Aylesbury Choral website, click here.