Grace Pengelly, JPIT:
June 2017
Many have been rightly critical of the emergency response arrangements made by the Government and Kensington Council in the days after the Grenfell Tower disaster. There are many victims who are reportedly still unclear about their accommodation situation. This is particularly shocking given that the borough that they live in is one of the wealthiest in the UK, with many empty homes which are owned as investments by wealthy investors. We are a wealthy nation — and we do have the financial resources available to accommodate not just those in need in the UK, but take our fair share of those fleeing in search of shelter throughout the world.
Continuing to offer sanctuary to those fleeing conflict and disaster is one way in which we can challenge the ideology of fear and terror. Rather than letting ourselves become fearful, we can choose to welcome those who are still in need of our help. Over the coming parliament, MPs will debate ways in which to reduce immigration to the UK — as Christians, we need to be vocal in highlighting the needs of vulnerable displaced persons, who like all of us, wish to live in a country without fear of violence and disaster.
For Grace's full article, click here.
popular recent storiesAlso in the news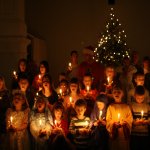 Posted: Fri 14 Dec 5:00am
Here is a reminder of our remaining services this Christmas: Sun 16 Dec 10.30am Morning Worship ACG Sun 16 Dec 5pm Candlelit Carol Service HK Sun 23 Dec 10.30am Morning Worship JS Mon 24 Dec 4pm Christingle Service HK Mon 24 Dec 11.30pm Midnight Communion HK Tue 25 Dec 10.30am Christmas Day Family Service HK Sun 30 Dec 10.30am ..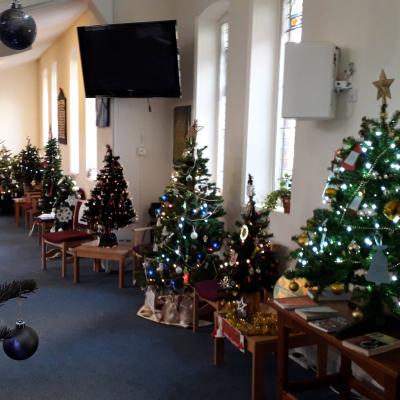 Posted: Thu 13 Dec 5:00am
Money doesn't grow on trees, unless you are organising a fund-raising Christmas Tree Festival. Ours was last weekend and thanks to donations, food and gift sales, £1,100 was raised towards the Church Welcome Project.This year, there were 20 trees decorated on a theme of Christmas songs and carols by church groups and community centre user groups. Ken Kole and his Merry Souls...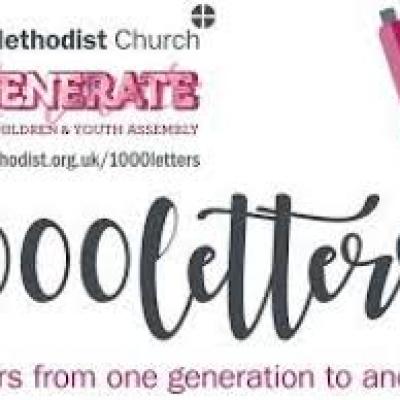 The Methodist Church: Wed 12 Dec 5:00am
This year's 3Generate, the annual Methodist Children and Youth Assembly took place over the weekend, 23-25 November, when 1,200 young Methodists, aged 8-23, along with youth leaders and volunteers gathered in Southport.The Youth President Jasmine Yeboah, who was elected at last year's 3Generate said: "My theme for the year is Courageous. Many of the events looked at how young...